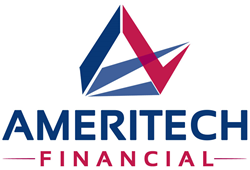 We make sure that we get our job done right from start to finish. The CSLS exam ensures that each of our representatives understand the full scope of the student loan industry, and can cater a solution that fits each borrower's specific situation.
El Dorado Hills CA (PRWEB) January 07, 2016
Ameritech Financial is pleased to report that each of its financial representatives have completed the requirements to become a Certified Student Loan Specialist. For those students who need assistance in completing applications for federal student loan repayment programs, the representatives are trained and knowledgeable about the entire loan servicing process. Each new client is provided with a comprehensive one-on-one budgetary financial consultation. Ameritech Financial believes that the pursuit of higher education should empower students, rather than to hinder them, in their financial and career goals.
The CSLS Training Module which is part of the training of Ameritech service representatives is designed by the International Association of Professional Debt Arbitrators (IAPDA). The Certified Student Loan Specialist Training Module covers such topics and "Understanding All Student Loan Repayment Options", "The Health Care and Education Reconciliation Act of 2010" and "The William D. Ford Federal Direct Loan Program".
There are a number of repayment plans which are available to students when beginning to repay federal student loan debt. These include Standard Repayment, Graduated Repayment, Pay As You Earn, Income Based Repayment (IBR), Income Contingent Repayment (ICR) and Income Sensitive Repayment Plan. The differences between the various income-based repayment options are identified and explained during the financial analysis and evaluation.
The comprehensive coursework that the CSLS Training covers includes additional requirements for defaulted student loans, how to implement student loan rehabilitation, the advantages and disadvantages of loan consolidation, how to calculate weighted averages, and how to complete the Department of Education paperwork process for loan consolidation. Each representative is tested on these criteria and must receive a passing grade before becoming certified.
According to a spokesperson for Ameritech Financial, "We make sure that we get our job done right from start to finish. The CSLS exam ensures that each of our representatives understand the full scope of the student loan industry, and can cater a solution that fits each borrower's specific financial situation."
Contact Information
Company: AmeriTech Financial
Address: 1101 Investment Blvd. Suite 290, El Dorado Hills, CA
Contact Telephone Number: (800) 792-8621
Contact Fax Number: (866) 818-9026
Website: http://www.ameritechfinancial.com