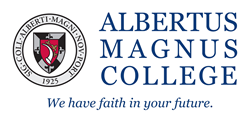 New Haven, CT (PRWEB) January 08, 2016
The generosity of the New Haven Woman's Club, which began life as the New Haven Mother's Club in 1900, provides a lasting legacy for New Haven students who pursue an education at Albertus Magnus College. "This is a magnificent gift to Albertus, a gift that will make it possible for generations of local students to carry on the spirit of service that motivated the members of the New Haven Woman's Club for more than a century," said Carolyn Behan Kraus, vice president for development and alumni relations at the College. "We are deeply grateful to the former members of the New Haven Woman's Club who volunteered their time and energy so generously to the New Haven community."
According to Janet Burblis, a longtime Woman's Club member and past treasurer, "The New Haven Woman's Club at one time was among the city's largest women's charitable organizations. In 2014, with declining membership, our group made the decision to dissolve. This scholarship will carry on our century of good works." Albertus Magnus College in 2015 celebrated the 90th anniversary of its founding. The College has an enrollment of 1500 women and men in undergraduate and graduate programs, and is dedicated to a mission of service that empowers students as they prepare for meaningful careers and productive lives.
About Albertus Magnus College
Established in 1925 by the Dominican Sisters of Peace (formerly known as the Dominican Sisters of Saint Mary of the Springs), Albertus Magnus College provides men and women with an education that promotes the search for truth in all its dimensions and is practical in its application, while being faithful to its Catholic heritage and the Judeo-Christian tradition. Located in New Haven, CT, Albertus Magnus College offers both undergraduate and graduate programs with a student/faculty ratio of 13:1. Albertus Magnus College offers convenient campuses in New Haven and in East Hartford.
Visit albertus.edu for more information.