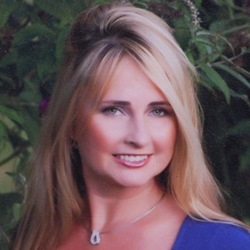 "New Penn offers a platform of service that allows loan originators to provide great customer service to both customers and referral partners,"
Philadelphia, PA (PRWEB) January 11, 2016
New Penn Financial today announced the hiring of Pamela Onusko Robichaud as Area Sales Manager. Mrs. Robichaud brings over 20 years of experience in the mortgage industry, and joins New Penn from a major national bank, where she spent 14 years and managed upwards of 300 employees. She will be based in Delaware, where New Penn Financial, LLC recently became the largest mortgage lender in the state. Mrs. Robichaud will also continue to grow the company's footprint in the Maryland/DC Market, opening new branches.
Pamela joined New Penn Financial for its growing reputation as a major player in the mortgage industry, both nationally and regionally. "New Penn Financial has built a unique structure that allows the team to offer superior service to both our customers and realtor/builder referral partners," Pamela says. "This type of service will put New Penn Financial in the forefront of the mortgage industry."
"Pamela brings a very deep understanding of the mortgage industry to New Penn," says Tim Paret, Regional Manager in Dover. "Her success has been based in treating customers the way she'd want to be treated, and that is what she will bring to New Penn in both Delaware, Maryland and DC."
About New Penn Financial
New Penn Financial® continues to assemble deeply experienced and highly seasoned industry leaders making us one of the fastest growing lenders in the nation. As a direct lender and servicer, we have positioned ourselves to be able to provide loans that serve a variety of scenarios. This allows us to assist more customers while maintaining the highest compliance standards and ensuring great customer service at every stage. Our leadership has successfully and strategically directed their teams to be prosperous during the downs of a challenging economy while capitalizing on the potential of a robust one. This depth of wisdom and focus on quality allows us to innovate with confidence, develop superior products, provide exceptional service and support, and back it up with the kind of solid foundation that is renewing the American Dream, all across the country.