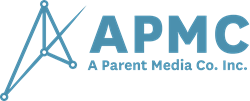 Bellevue, WA and Calgary, AB (PRWEB) January 07, 2016
A Parent Media Co. Inc. ("APMC") today announced that Kidoodle.TV subscribers can now watch all the kids' on-demand content and Family Moments™ videos they want on their smartphones without using their LTE data on T-Mobile. Starting today, Kidoodle.TV is included in T-Mobile's list of Binge On video providers, so Kidoodle.TV subscribers on a qualifying T-Mobile Simple Choice plan will automatically get these benefits. No hoops to jump through. No need to sign up. It just works. And the best part—there's absolutely no extra charge.
With Binge On, Kidoodle.TV subscribers can watch all they want without watching their wireless data get used up. And all other T-Mobile customers can watch Kidoodle.TV up to 3x longer with Binge On thanks to technology built into T-Mobile's network that optimizes video for mobile devices at DVD quality (usually 480p) or better. An hour of full resolution video can use up to 3 GB of data, and an hour of DVD quality video uses roughly 1 GB – meaning T-Mobile customers get more mileage and video viewing from their high-speed data. On the carriers' wireless networks, those full-res videos could push customers into overages and more expensive monthly plans.
For families using Kidoodle.TV to keep kids occupied while travelling, at the doctor's office, or while otherwise away from Wi-Fi, Binge On is ideal for keeping costs down without having to ration use of the Kidoodle.TV service. Keep your kids happy with safe viewing of ad-free shows and home videos through Kidoodle.TV without the fear of blowing through your high-speed data bucket.
According to APMC President, Michael Lowe, "T-Mobile is offering amazing value to its customers with Binge On, and we're really pleased to be a part of it. So many of our families use Kidoodle.TV on the road and in areas where there is no Wi-Fi, which can be hard on budget conscious parents. With Binge On, parents don't need to worry about added costs."
Watching video, including Kidoodle.TV, is the No.1 way people use their wireless data. In fact, video now accounts for a full 45% of all wireless data used by Americans—up from just 17% last year. And mobile video is poised to take off in an even bigger way in the coming years. According to forecasts, mobile video usage is poised to surge nearly 600% by 2020.
Starting January 7, 2016, Kidoodle.TV subscribers who are also T-Mobile Simple Choice postpaid customers will be able to stream Kidoodle.TV through Binge On. For more information, see http://explore.t-mobile.com/3countryplan.
-30-
About A Parent Media Co. Inc. and Kidoodle.TV®
Kidoodle.TV is an over-the-top, streaming entertainment service for children with no adult content, no commercials, and robust parental controls. It allows users the ability to upload, store, watch and share user-generated content within the Kidoodle.TV environment using its Family Moments™ feature. Kidoodle.TV is owned by A Parent Media Co. Inc., a family focused company. It is certified by the kidSAFE® Seal Program and has received the Parent Tested, Parent Approved Award. Visit http://www.kidoodle.tv to learn more.
Media Contacts:
For A Parent Media Co. Inc.
Alicia McTavish
P: 587.434.1519
E: Alicia(at)kidoodle(dot)tv
Facebook: https://www.facebook.com/KidoodleTV
Twitter: https://twitter.com/kidoodleTV
For T-Mobile
T-Mobile US Media Relations
E: MediaRelations(at)t-mobile(dot)com