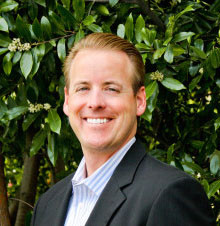 We couldn't be more grateful to Ryan for his thoughtful leadership through a tremendous period of transformation and growth.
Costa Mesa, CA (PRWEB) January 11, 2016
Video interviewing pioneer GreenJobInterview announced today that its Board of Directors has named Ryan Mullholland as the new Chief Executive Officer and member of the Board of Directors. Mulholland will assume these roles in addition to his role as President, effective January 1st, 2016. As President and CEO, Mulholland will seek to lead this video interviewing pioneer into a record period of growth and transformation.
Said Mulholland, "I've had the pleasure of working with the Board of Directors and employees for the past 8 months now and am honored to be chosen to lead them as CEO and President into the future. I see nothing but growth for our firm in 2016. We have a wonderful team in place and exciting new innovations in the works."
Since joining GreenJobInterview in 2015 as its President, Mulholland has been a force for change. Under his leadership, GreenJobInterview has completely transformed its leadership team while preserving the culture of client success that the company has fostered as a market leader. New members of the team include a CTO, VP of Sales & Marketing Director. Two key positions were filled from inside the company (Chief Strategy Officer and VP Client Success) with leaders who have established themselves in the customer base and wider Talent Acquisition marketplace. Each brings exciting new ideas and fresh perspective to an industry that has stagnated in a growing tide of new human resources technology. With a talented team behind him, Mulholland has been able to achieve record growth in Q3 & Q4 of 2015 that shows no signs of slowing down.
Much of this growth was achieved by committing to the core principles of video interviewing. At a time when many competitors in the market were seeking to shed their reputations as video interviewing companies to become more generic human resource technology firms, GreenJobInterview acquired many new clients by offering client-requested innovations that greatly enhanced their video interviewing experience. Instead of trying to be all things to all Talent Acquisition or HR leaders, GreenJobInterview has sought to be the best video interviewing platform on the market. They have done this under the vision of offering best-in-class customer service, easy to use features, and meaningful innovations to reduce time and recruiting costs.
GreenJobInterview has also announced that the Board of Directors has named Founder Greg Rokos as the new Chief Strategic Officer and Chairman of the Board of Directors. As CSO, Rokos will devote more time to the company's strategic partnerships, business development opportunities, and thought leadership in support of Mulholland's new direction.
Said Founder and Chairman Greg Rokos, "We couldn't be more grateful to Ryan for his thoughtful leadership through a tremendous period of transformation and growth. With the full support of the Board and the Founders, everyone is excited to see Ryan lead the company on its continued journey to enhance the way hiring organizations engage with talent."
Mulholland joins other prestigious members of the Board of Directors Greg Rokos, Theo Rokos, Jim Philip, and Curtis Marks.
About GreenJobInterview:
GreenJobInterview is the leading video interviewing provider. This easy to use software is supported by best in class customer service support. Their white glove concierge level of support is appropriate for companies of all sizes and can cater to even the most discerning customers. Find out why Fortune 50 clients flock to GreenJobInterview for video interviewing software solutions. Save time, save money, and elevate your candidate experience today. For more information, visit http://greenjobinterview.com