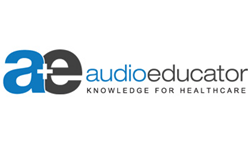 Health plans are targeting out of network practices that don't balance bill, and suing them for insurance fraud.
Durham, NC (PRWEB) January 11, 2016
Out of network (OON) providers avoid balance billing because of concerns that it might jeopardize their practice's revenue stream due to patient complaints. They also avoid balance billing because of the fear of losing patients to in-network facilities and reprimands from hospital CEO's where they have privileges. OONs often fail to balance bill patients, or collect patient coinsurance and deductibles, and are often not ready for health plan audits. With health plans increasingly suing out of network providers for insurance fraud, failure to balance bill and fee forgiveness is becoming a big area of concern for OONs.
Providers need to know the type of disclosures that they must provide to their patients prior to services being rendered as well as the type of written policies that must be in effect to help practices succeed against healthcare audits. To help practices learn strategies which will assist them in avoiding health plan audits and litigation due to fee forgiveness and failure to balance bill patients, AudioEducator will host a Live Audio Conference titled "Lessons on Balance Billing & Fee Forgiveness From Recent Lawsuits Against Out-of-Network Providers" on Tuesday, Jan 12, 2016 at 1 pm ET. The conference will be presented by Thomas J. Force, Esq., a licensed attorney since 1994 in both the state and federal courts for the states of New Jersey and New York with 27 years in the healthcare and insurance industries.
In the session Thomas will help OONs avoid compliance pitfalls and litigation by health plans due to failure to balance bill patients or otherwise collect patient coinsurance and deductibles. A case-by-case analysis of health plan litigation against out of network health care providers relating to "fee forgiveness" will help participants understand why "balance billing" of patients is necessary, while learning health plan audit strategies. He will provide disclosure and other patient forms, and practice policies which will assist out of network practices to remain in compliance with state federal laws. He will also discuss best practices for compliance in the session.
For more information visit: http://www.audioeducator.com/healthcare-compliance-and-hipaa/lawsuits-out-of-network-healthcare-providers-01-12-16.html
About AudioEducator
AudioEducator is the country's leading source of knowledge and training for professionals in Healthcare Compliance and HIPAA training. Our healthcare conferences and webinars are conducted by nationally renowned experts, consultants and legal experts who provide a fresh perspective on healthcare issues and trends. AudioEducator offers important updates, regulatory knowledge and compliance information on the hot topics in various medical specialties. It has provided thousands of healthcare professionals the opportunity to get answers to their most complex questions directly from experts. To know more visit: http://www.audioeducator.com