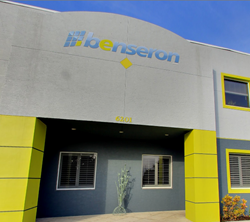 Since 2011, Hybrid Business Solutions has processed over $1 Billion in volume.
Naples, FL (PRWEB) January 12, 2016
Benseron, a restaurant and hospitality point-of-sale (POS) software company, recently announced a merger with Hybrid Business Solutions, a payment processing and merchant services company. The merger is a sign of expansion for Benseron and will result in Benseron's point-of-sale customers receiving extremely competitive credit card processing rates as well as seamless integration with Hybrid Business Solution's suite of products. Both companies will continue to operate under the same name, however they will be integrating each other's products and services.
"We are very excited about seeing our two companies come together. We will to have more to offer our customers, making their experiences with us even more fulfilling," commented Onur Haytac, CEO of Benseron. "We see this as being a huge win-win all around, most of all for our customers. It is our mission to continue to do everything possible to exceed expectations."
Benseron originated in 2004 out of a need for a more innovative point of sale system. The company's CEO, Onur Haytac, got his first glimpse of the multi-billion dollar industry while assisting a friend and restaurant owner with the legacy system they had at the time. In 2013, Benseron began implementing it's own proprietary point of sale software, called Bevo POS (Benseron Evolution) to restaurant and hospitality businesses throughout the U.S. Today Benseron has provided its own software and hardware bundles to more than a thousand businesses.
Since 2011, Hybrid Business Solutions has processed over $1 Billion in volume. The merger allows Benseron to offer business owners more attractive credit card processing rates, more types of services and reduced monthly expenses. The company is also able to deliver increased security by integrating features such as Point-to-Point Encryption, EMV and tokenization into its POS systems. In addition, Benseron will expand its payment acceptance options via the Hybrid Payments Gateway.
Mergers and acquisitions are becoming prevalent in recent years in both the point-of-sale industry and merchant services industries. With both technological innovation and information security concerns on the rise, mergers and acquisitions between point-of-sale and credit card processing companies can be beneficial for both the business and its customers.
About Benseron
Benseron, the software developers behind the Bevo POS System is a direct manufacturer of restaurant POS systems and software applications that streamline operations to help business owners reduce costs and improve efficiencies. The Bevo POS system provides the most advanced yet elegantly simple, restaurant Point of Sale system available in the industry. Intuitive understanding of the restaurant business and the ability to convert that understanding into technological intelligence has set Benseron apart for other companies in the industry. Their corporate office is located at 6201 Lee Ann Ln Naples, Florida 34109. For additional information about Benseron, visit their website at benseron.com or call 800-785-6012.
About Hybrid Business Solutions
Hybrid Business Solutions is a fast-growing credit card payment processing and merchant services company that offers a suite of solutions to help businesses succeed. Hybrid offers some of the best rates in the industry, while accommodating all of the latest payment technologies, including EMV, Apple Pay, and NFC. Hybrid also provides additional business solutions including gift cards, customer loyalty programs, data analytics, business funding, cash advances, and online ordering. Hybrid Business Solutions will now be located at the Benseron corporate office, at 6201 Lee Ann Ln. Naples, Florida 34109.For more information about Hybrid Business Solutions, visit their website at hybridpayments.com or call 877-755-4829.
Contact:
Alex Fernandez
afernandez(at)benseron.com
239-249-5640
Benseron
6201 Lee Ann Ln.
Naples, FL 34109
http://www.benseron.com