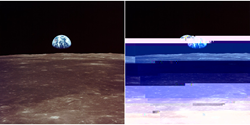 Dallas, TX (PRWEB) January 11, 2016
Today is the day a company could lose all access to a database. Today is the day somebody will lose every picture that reminded of good times in the past! No, it wasn't a tornado or earthquake or hurricane that did this...it was a fairly unheard of thing called bit rot. Bit rot silently destroys data that is stored on computer hard drives. It is not predictable. It can be avoided. Business Binary Data Solutions (http://www.b2bds.com) can help store important files in a way that protects them from bit rot both permanently and inexpensively.
It used to be that only the wealthy companies had access to the technology that could protect from bit rot, but today BBDS is bringing that technology to everyone. The same people who launched an online personal data storage site realized that bit rot protection should be open to all. Business Binary Data Solutions is now making bit rot protection widely available.
Today is the day that everyone can take advantage of the technology that protects their data from being gone forever!
For more information about how you can protect your data from bit rot contact BBDS at (469) 518 - 8600 or email inquiries(at)b2bds(dot)com.