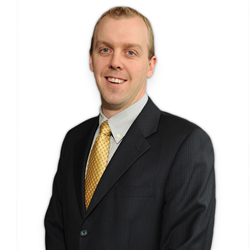 [Tom's] understanding of corporate reorganization and succession planning has proven invaluable to creating holistic financial plans for clients.
Ottawa, ON (PRWEB) January 11, 2016
The partners of Collins Barrow Ottawa LLP are pleased to announce that Tom Hunt has been appointed as principal. Tom joined Collins Barrow in 2011, building a reliable track record of delivering tangible value and actionable advice for his clients and their stakeholders.
"Tom's income tax and financial planning advice always ensures clients secure their financial future," said Collins Barrow Ottawa LLP partner Ken Tammadge. "In particular, his understanding of corporate reorganization and succession planning has proven invaluable to creating holistic financial plans for clients."
For more information:
Ken Tammadge
Partner
Collins Barrow Ottawa LLP
ktammadge(at)collinsbarrow.com
613.768.7548
Connect on LinkedIn
Abigail Gamble
Media Relations
Akcessia | Mayk Ideas
agamble(at)collinsbarrow.com
647.727.3584
Connect on LinkedIn