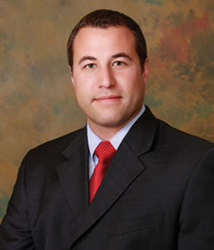 CAMfire is an invaluable resource for CAMs, providing them insight into industry developments and critical management tools. We are honored to be presenting with professionals from TOPS, AssociationReady, and other industry experts.
(PRWEB) January 10, 2016
AriasBosinger is proud to announce that partner, Carlos Arias, will be a featured speaker at CAMfire 2016.
The CAMfire 2016 Conference will bring together industry thought leaders and experienced professionals in the Community Association Management sector to provide attendees with engaging opportunities to be introduced to a variety of CAM industry topics. This year's sessions will address communications, technology, board management, customer service, and TOPS applications.
CAMfire routinely features an extensive lineup of highly qualified and experienced industry leaders to share their ideas, experiences, and knowledge about industry trends and hot topics. Mr. Arias will be discussing the implications and issues surrounding the Super Priority Lien legislation and its impact on the CAM industry on Thursday, February 4th at 11:00am at the Super Hero or Super Villain: Super Priority Liens Panel.
His firm, AriasBosinger, has a primary focus on real estate law, with an emphasis on representing condominium and planned development communities. Mr. Arias' experience in litigation is extensive, with an admission to practice in all Florida state courts and both federal and bankruptcy courts in a number of Florida districts. Mr. Arias has successfully litigated hundreds of cases throughout Florida, though he works to facilitate the resolution of all issues without litigation to save his clients costly and emotional courtroom action.
Mr. Arias is a member of several professional groups and local organizations and has been a featured speaker at a number of industry meetings discussing real estate and community association law issues. He also has lectured at several continuing education classes for community association managers and board members.
Staying updated on key industry trends and topics is critical to the growth of the CAM industry and Mr. Arias' years of experience will help inform, inspire, and ignite CAM industry professionals and their passion to serve. To learn more about this year's conference and to register to attend, go to CamfireConference.com.