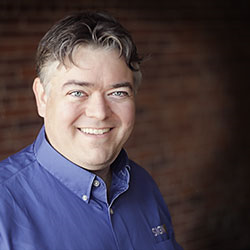 John has been an innovator in the e-signature market and a valuable part of our team for many years, so we're thrilled to see him move into this position
CHATTANOOGA,Tenn. (PRWEB) January 11, 2016
SIGNiX announced today that John B. Harris has been promoted to Chief Technology Officer. John Harris joined the SIGNiX team as Director of Product Management in 2012 and was promoted to Senior Vice President of Product Management in the summer of 2014. His promotion to Chief Technology Officer is effective immediately.
"John has been an innovator in the e-signature market and a valuable part of our team for many years, so we're thrilled to see him move into this position," said SIGNiX CEO, Jay Jumper. "We believe his strategic direction will drive our innovative and unique solution to new levels of success."
Harris is responsible for SIGNiX's technology mission and drives business goals by developing strategic direction, managing IT assets and motivating his team towards unique solutions. He also focuses on rigorously tying customer needs, industry trends, and technology innovations to specific product requirements, while contributing to SIGNiX's marketing efforts and increasing profitability by driving a product strategy that enhances SIGNiX's leadership position.
Before joining the SIGNiX team, Harris managed Adobe Systems' broad electronic signature and approval capabilities across a range of client and server-side products, from click-thru approvals to complex digital and certification signatures. He broadened Adobe's digital certificate trust programs in Adobe® Acrobat® and Reader® to include commercial and government certificates from around the world. Harris also directed efforts to bring Adobe's enterprise power to bear on smartphones and tablets – technologies that have made a profound impact on user experiences in the past few years.
Prior to Adobe, he spent 10 years managing biometric, encryption, and strong authentication products at Sony Electronics and Thomson-CSF.
About SIGNiX:
SIGNiX, the most trusted name in Independent E-Signatures™, makes signing documents online safe and secure with comprehensive legal evidence permanently embedded in each document to eliminate any dependence upon SIGNiX. The company's cloud-based service uses patented technology to give businesses and organizations the most secure and legally defensible e-signatures available at a fraction of the cost of wet ink signatures. SIGNiX's products help the world's leading companies become more efficient, secure, profitable and – by reducing the use of paper – environmentally friendly.
For more information, visit http://www.signix.com. Anyone interested in forming a partnership with SIGNiX to implement the best independent e-signature service for their business can visit http://www.signix.com/digital-signature-partnership, or call 877.890.5350.