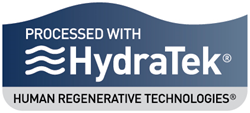 "We wish to thank our stakeholders and partners for their continued support of our growth strategy. This facility will allow HRT to continue to bring on additional global medical private label partners as well as support our development
Redondo Beach, CA (PRWEB) January 12, 2016
Human Regenerative Technologies, LLC (HRT®) has begun the build out of a new state of the art $12 million amniotic and placental tissue matrix research, development and processing facility located in the Elevon Campus of El Segundo, California.
Last year marked a pivotal milestone for HRT becoming an AATB member and surpassing the mark of having over 50,000 processed amniotic and placental allografts being processed. HRT's team worked with leading university institutions to complete intensive testing to validate the integrity of our entire product line in their various forms post-processing. These studies propelled HRT into the company of only a select few exclusive US amniotic processors who have independently tested and validated the content of their commercial formulations post-processing and will further assist our 2016 launch into the $500 million Advance Wound Care market. This rising of the processing bar translated in the adoption of 2 global medical device partners.
"We wish to thank our stakeholders and partners for their continued support in our exciting growth strategy. This facility will allow HRT to continue to bring on additional global medical private label partners as well as support our development and marketing initiatives for many years to come. Commented Chris Sharp, CEO "Obtaining this state of the art processing facility demonstrates the organization's commitment to being a leader in the field of regenerative medicine and holding the highest standards and to the highest possible level of service to patients, the medical community and our private label partners."
About Human Regenerative Technologies LLC (HRT) Harnessing the Regenerative Power of the Body®:
Human Regenerative Technologies, LLC (HRT®) is a regenerative biologics company, focused on advancing the understanding and development of human cellular and protein-based therapies through scientific and clinical application.
Human Regenerative Technologies (HRT) provides the highest quality and haa developed the industry's most diverse line of active amniotic and placental based biologics utilizing our proprietary HydraTek™ process to be applies in Wound Care, Foot & Ankle, Urology, Podiatry, OB/GYN, ENT, Dental, Oral and Maxillofacial, Orthopedics, Spine, Plastics and Cosmetics.
HRT's commercially available regenerative biologics successfully combines precise science and technology in the procurement, processing and delivery of innovative and novel active Extracellular Matrix (ECM) biologic products derived from human amniotic and placental tissues.
HRT continues to expand its national and international distribution network and private label opportunities with synergistic medical companies.
For more information, visit our website at http://www.humantissue.com or email: info(at)humantissue(dot)com
Forward-looking statement
Any forward-looking statement is based on information available to Human Regenerative Technologies LLC as of the date of the statement. All written or oral forward-looking statements attributable to Human Regenerative Technologies LLC are qualified by this caution. HRT does not undertake any obligation to update or revise any forward-looking statement to reflect any change in circumstances or in HRT's expectations.