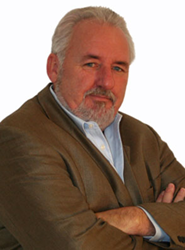 We are honored to be among the top 20 website design companies
Castro Valley, California (PRWEB) January 09, 2016
KO Websites was named one of CIO Review's 2015 top Web Development & Design Solution Providers for its expertise in designing websites that inspire action.
The annual list showcases the 20 Most Promising Web Development & Design Solution Providers. The positioning is based on evaluation of KO Websites' specialties in original web designs with a strong focus on Search Engine Optimization (SEO) and building lasting relationships and partnerships. The website design firm constantly stays updated and keeps its clients informed about new technologies and online digital marketing trends to ensure that clients' business continue to enjoy online success. The annual list of companies is selected by a panel of experts and members of CIO Review's editorial board to recognize and promote Technology entrepreneurship.
"We are honored to be among the top 20 website design companies in the nation recognized by CIO Review," said Ken O'Donnell, Founder and President of KO Websites. "We work diligently to provide our clients websites that not only showcase their products and services, but can also be found by search engine users."
KO Websites builds WordPress (WP) websites strictly within the WP guidelines. The results include the reduced risk of application update errors caused by website crashes as well as improving website security.
About CIO Review
CIO Review constantly endeavors to identify "The Best" in a variety of areas important to tech business. Through nominations and consultations with industry leaders, its editors choose the best in different domains. Web Development & Design Special Edition is an annual listing of 20 Most Promising Web Development & Design Solution Providers in the U.S. For more information, visit the website at http://www.cioreview.com
About KO Websites, Inc
KO Websites is a full-service web design and Digital Marketing company located in the San Francisco East Bay Area, specializing in all areas of online marketing. KO Websites supports small and medium size companies by producing and managing all aspects of their digital marketing needs, including promoting their company and brand and improving their inbound lead generation. For more information, visit: http://www.ko-websites.com/