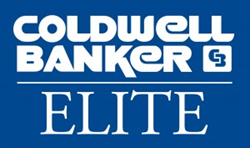 Locust Grove, Virginia (PRWEB) January 11, 2016
Coldwell Banker Elite's Penny O Homes, a company comprised of top real estate agent Penny Ostlund, her husband Charlie and administrative assistant Rachel Sowers were part of the group that recently supported the Orange County food pantry.
"It's important for Coldwell Banker Elite to support the communities we work in," said Charlie Ostlund. "We focus on the many aspects of growing sustainable communities, and a large part of that is giving back to those who need a helping hand."
During the holiday season, the Locust Grove Coldwell Banker Elite realtors had a competition to see which half of the office could donate the most to the Orange County food pantry, but they didn't stop there. In addition to collecting food supplies and serving as a drop off point for community donations, the team made a large monetary contribution to purchase turkey, ham and other food supplies for Thanksgiving. The food and supply drive, organized by Realtor Delaney Bailey and Office Manager Carol Wolfe, also saw agents collecting donations of soap and hand sanitizer. In the end, over 1,000 much-needed items were donated.
The spirit of competition in the office during the food pantry drive saw Team Soap edge out Team Soup; their abundant collection earned Team Soap a pizza party but all agree that everyone involved was a winner.
"Coldwell Banker Elite agents take great pride in supporting the Lake of the Woods community as many agents also sponsor youth activities, charitable organizations, school supply drives and a host of other community activities. As realtors, Coldwell Banker embraces the importance of community strength being the critical factor in turning houses into homes," said Charlie.
For more information, visit pennyohomes.com/lake-of-the-woods-va-homes-for-sale/.
Contact Details:
The Ostlund Team Realtors: Coldwell Banker Elite
Locust Grove, Virginia, 22508
540-903-7796
pennyohomes.com
Source: The Ostlund Team Realtors: Coldwell Banker Elite
###