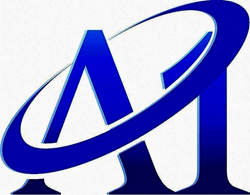 If we even kill a fish out here it gets in the newspaper
Knoxville, TN (PRWEB) January 11, 2016
A1 Pressure Washing Inc. is proud to announce a five-year contract with the Department of Energy to perform EPA compliant pressure washing services. The contract is an honor for A1 Pressure Washing, as it shows their excellence and commitment to keeping the environment in good shape for the future. The Department of Energy only hires businesses whose practices are in line with their own. According to A1 Pressure Washing President Scott Hatcher, "To be hired and trusted to do this by the DOE on their property is an honor that is not to be taken lightly."
EPA compliant pressure washing is crucial to ensure that safe practices are being used and that no harm will be done to the environment. Pressure washing businesses that are not EPA complaint are damaging to the environment and can often earn fines and time in jail. Not only is the pressure washing contractor EPA compliant, but also, the business takes measures that go above and beyond standard environmental measures. A1 Pressure Washing's equipment filters waste water and recycles the waste so it can be used again and again, with no detrimental effects on the environment. Additionally, filters that are used in the process are properly cleaned and recycled in compliance with state regulations.
A1 Pressure Washing's water is heated to 240 degrees and the high pressure water gets rid of dirt and grime, which eliminates the need for chemical solutions that will harm the land and cause damage to surrounding areas. Using natural heat and pressure is the most ecological way to clean buildings, equipment and homes.
EPA regulations require that waste water must stay out of storm drains and rivers. A1 Pressure Washing is committed to reclaiming water for future projects so energy consumption and fresh water depletion can be reduced.
A1 Pressure Washing provides high quality pressure washing services to the Knoxville Tennessee area. Services include commercial hot-water pressure washing as well as residential pressure washing for homes and roofs. A1 Pressure Washing is EPA compliant in every way, utilizing ecological waste water reclamation, filtration and disposal practices.
A1 Pressure Washing Franchises