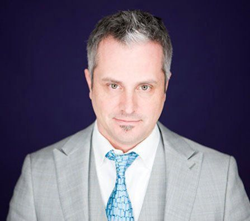 not all Employee Referral Programs are created equally and that many legacy programs fall short of best-in-class practices and best-in-class results.Jeff Ford, Perks CEO and Co-founder
Little Rock, AR. (PRWEB) January 12, 2016
Perks, a global provider of innovative employee recognition solutions, announces the release of its latest eBook: 10 Keys to Successfully Integrate Your Employee Referral Program which is now available in the Perks' online Resource Library.
Employee Referral Programs can be an incredibly efficient way to grow and maintain your talent pipeline. Well-constructed, fully integrated programs greatly accelerate time-to-hire, increase employee retention rates and improve the efficiency of the hiring process. That said, many organizations are challenged with increasing employee adoption rates. In this eBook we outline ten best practices that will help identify areas of improvement within current Employee Referral Programs and also assist in the planning effort of a new Employee Referral Program, all structured within your Employee Engagement framework. Readers will gain a better understanding of how to make your Employee Referral Program a success such as the development of baseline metrics, evaluation of current positions and the power of social networking.
Perks.com CEO and Co-founder, Jeff Ford, warns that not all Employee Referral Programs are created equally and that many legacy programs fall short of best-in-class practices and best-in-class results.
"It's common to see companies use simplistic web forms or basic email for program infrastructure. That may be adequate for a small company; but for mid-to-large size enterprise, you need more robust infrastructure and automation to facilitate success in your program. Without a strong technology backbone, the program management will become unwieldy and lack of analytics will cripple any possibility for smart, data-driven decision making."
There are no shortcuts to building and sustaining a world-class Employee Referral Program. Each of the ten keys highlighted in this resource are important and require thought, tenacity and conviction to get them right. To access Perks' eBook: 10 Keys to Successfully Integrate Your Employee Referral Program within Your Employee Engagement Framework click here.
About Perks
Founded in 2001, Perks' mission is to drive long-term, sustainable behavior change that supports the business goals of the enterprise. Perks.com provides global incentive programs that motivate, recognize and reward the people that matter most to your business. Through the thoughtful use of promotions, education, and incentives Perks Enterprise Engagement engine helps achieve business success. Products, Services and Rewards modules are designed to provide the flexibility needed to customize programs based on individual business requirements. Dashboards and reporting show what's working and what's not, allowing instant adjustments. With a listing on the Salesforce AppExchange and a global user base exceeding 7.5 million users, Perks takes the guesswork out of loyalty and incentive programs. To learn more or to request a demo, visit Perks.com.