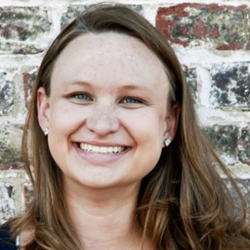 We are thrilled to have Kristi join Lewis Fowler and bring her years of consulting experience and high-touch customer focus
Englewood, CO (PRWEB) January 12, 2016
Lewis Fowler is pleased to announce Kristi Brin, PMP, as the new Director of Consulting Services.
Ms. Brin comes to Lewis Fowler from Deloitte where she spent the past 5+ years leading CXO and IT organizations in the development, planning and execution of business and technology strategies. Prior to Deloitte, Ms. Brin spent over 10 years consulting with IT and business organizations across industry to solve their most complex challenges. She also has experience as a project manager in the commercial sector, and served 6 years in the United States Navy. Ms. Brin is pursuing her Masters of Computer Information Systems at Colorado State University and has held her PMP certification since 2009.
Over the course of a successful 15-year track record in strategy and business optimization as well as project and portfolio management practices and technology solutions, Ms. Brin has excelled in the development and implementation of technology solutions from concept through sustainment, and in standardizing business practices at the enterprise and individual business unit levels.
"We are thrilled to have Kristi join Lewis Fowler and bring her years of consulting experience and high-touch customer focus." said Amy Fowler Stadler, Managing Partner. "Her passion, industry knowledge, and leadership will be a key factor to the growth of the company. Kristi is a wonderful addition to our team and will be instrumental in helping our clients achieve their strategic objectives."
As Director of Consulting Services, Ms. Brin will oversee solution execution and the management of our field consultants. Kristi infuses fresh experience and expertise into Lewis Fowler and will help ensure successful outcomes for our clients.
About Lewis Fowler
A trusted partner for Fortune 1000 companies, Lewis Fowler has an established track record of delivering innovative solutions that help realize corporate strategies.   Founded in 2002 and headquartered in Englewood, Colorado Lewis Fowler is a management consulting firm that provides best in class business process management, PMO consulting, and project execution support for enterprise level companies.  Lewis Fowler's expert team aligns people, process, and technology to implement strategy and build sustainable value for their clients.   Learn more about Lewis Fowler at http://www.lewisfowler.com .