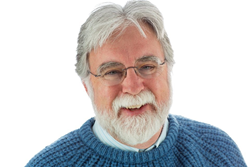 "It's great to join forces with one of the fastest growing sales and marketing agencies in New Hampshire..." - Scott Stephens
Plymouth, NH (PRWEB) January 11, 2016
LaClair, Guilbeault & Associates is pleased to announce that it has hired Scott Stephens to expand their business development. With over 35 years of experience playing pivotal management and leadership roles in the publishing, marketing and business sector, Scott has had a part in developing, designing and implementing custom marketing programs and all their creative components from Fortune 500 companies to small business.
"We couldn't be more pleased to have Scott join our growing team," says Mark LaClair, Managing Partner at LaClair, Guilbeault & Associates. "He brings a wealth of experience and business acumen to the firm."
Scott currently splits his time while working with NH SBDC small business clients in Grafton County. Scott earned his BFA Advertising from Kutztown University, PA. Since then, his array of experience includes his recent stint as executive director of the Central NH Chamber of Commerce, formed by the joining of several chambers in the area, including the Plymouth Regional Chamber of Commerce, which Scott led for five years.
"It's great to join forces with one of the fastest growing sales and marketing agencies in New Hampshire," stated Scott Stephens. "I am looking forward to working with the business community in this new capacity."
He and his wife co-own and co-run the Colonel Spencer Inn B&B in Campton, NH that they restored and reopened in 2006. In addition, Scott is a founding co-director of Leadership Central NH, an organization developed to cultivate civic awareness and engagement among existing and emerging leaders within the Central NH region.
LaClair, Guilbeault & Associates (LGA) dba TotalScope Marketing is a group of like-minded individuals, affiliates, and partners that work seamlessly to provide great sales & marketing results for their clients, spanning a variety of industries. LGA clients range from consumer brands, to B2B manufacturers; from tourism destinations to non-profit organizations and everything in between. LGA can be reached at One Bridge Street, Plymouth, NH 03264, http://www.laclairguilbeault.com, or by calling 603-968-5372.