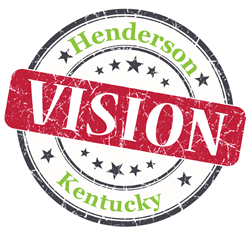 Henderson, Ky. (PRWEB) January 14, 2016
The Vision Henderson Action Committee is taking the next steps to enhance the arts community by hosting an open Community Arts Conversation with Emily Moses from the Kentucky Arts Council. The event will take place on Tuesday, February 2, 2016 from 4:00 p.m. – 6:00 p.m. at the Thelma B. Johnson Early Learning Center, at 631 North Green Street in Henderson, Kentucky.
The goal of this session is to get community involvement and input to construct a creative plan for moving forward the big ideas that are outlined in Vision Henderson's Comprehensive Plan. Emily Moses, who brings a background in community arts, industry, and management, will be present to guide conversation and steer strategic thinking towards our goal of creating a better opportunity in Henderson in which we can foster an environment in the arts.
This session succeeds Vision Henderson's Visioning Charrette sessions where community members and stakeholders gathered to shape future planning for the City of Henderson, which took place in October of 2014.