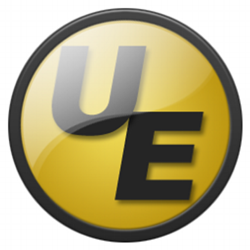 "cleverbridge not only delivered a better online customer experience, which immediately led to increased customer satisfaction which in turn helps sales, but they've gone above and beyond to take care of us." ~ Ben Schwenk, operations manager, IDM
Chicago, IL (PRWEB) January 12, 2016
cleverbridge, a global ecommerce and subscription billing provider, announces IDM Computer Solutions, Inc has selected cleverbridge's solutions to drive online sales for its text editor and file management software product line. IDM — whose products include UltraEdit, UEStudio, UltraCompare, UltraFinder and UltraSentry — will leverage cleverbridge's technology, services and expertise to sell around the world.
As IDM continued to grow to over two million registered users, it sought a full-service ecommerce solution that would provide an improved and more seamless online shopping experience beyond its current provider's capabilities and service level. In addition, IDM needed a provider that would not only act as its merchant of record — processing payments, managing global taxation, maintaining PCI compliance, etc. — but one that delivered ongoing consultation and success management to drive real sales results. These requirements led IDM to switch to cleverbridge due to its market performance and leadership, responsive and dedicated team, and its ability to deliver a better customer experience to consumers and business buyers.
"Our mission at IDM is to consistently provide outstanding value and service to our clients. As we continued to scale globally, we needed an ecommerce partner that delivered that same level of value and enabled us to focus on continuing to deliver superior products," said Ben Schwenk, operations manager, IDM. "cleverbridge not only delivered a better online customer experience, which immediately led to increased customer satisfaction which in turn helps sales, but they've gone above and beyond to take care of us. We can stop worrying about the complexities of online selling and focus more on marketing and publishing award-wining software."
"We are excited to work with IDM to help them deliver an unsurpassed customer experience for maximizing global online sales," said Christian Blume, CEO, cleverbridge. "With the increasingly competitive ecommerce market, companies must ensure a streamlined sales process that reflects their customers' shopping preferences and expectations. IDM's selection of our ecommerce solution for its software product line validates this point and their commitment to delivering the best shopping experience to its customers."
cleverbridge capabilities go beyond traditional ecommerce needs with comprehensive functionality to manage dynamic customer lifecycles in a way that reduces churn and maximizes customer lifetime value. With cleverbridge's subscription management capabilities — including recurring billing, real-time marketing, centralized customer data, advanced reporting and analytics, customer self-service and seamless integration — clients have a full set of tools for building customer relationships and driving more revenue.
To learn more about cleverbridge, please contact inquiry(at)cleverbridge(dot)com or visit http://www.cleverbridge.com.
About cleverbridge
cleverbridge is a proven leader in ecommerce technology, services and expertise for global software and subscription companies that serve consumers and businesses. For more than 300 clients — including Avira, Corel, Dell, Malwarebytes and Parallels — cleverbridge is a true extension of their teams, understanding each client's billing models, markets, channels and specific ecommerce requirements. cleverbridge provides an unsurpassed customer experience so that clients can strategically leverage ecommerce to effectively build customer relationships and generate more revenue. Headquartered in Cologne, Germany, cleverbridge has offices in Chicago, San Francisco and Tokyo. For more information, visit http://www.cleverbridge.com.
About IDM Computer Solutions
Founded in 1994, IDM is leading developer of text editor and file management software products and is recognized as a certified Microsoft partner. IDM software is highly recognized for its programming excellence, winning numerous coveted industry awards. Over two million registered users worldwide use IDM products – including federal, state and local governments/agencies, Fortune 100/500/1000 companies, and hundreds of thousands of private users. IDM's UltraEdit text editor product is recognized around the world as one of the best products of its class. For more information, visit http://www.ultraedit.com.