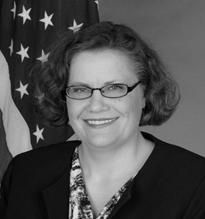 This conference will provide attendees with key insights into export control laws.
New York, NY (PRWEB) January 12, 2016
Stagg P.C., a leading law firm in the area of U.S. export control laws, is hosting a complimentary conference on "Export Control Laws: Practice and Procedure" on Tuesday, February 9, 2016 from 9:30am to 12:00pm. This event will take place at the New York City Bar Association at 42 West 44th Street.
Registration and further information is available at http://www.staggpc.com/itar-conference/
This complimentary event will discuss insights on the International Traffic in Arms Regulations (ITAR) and the Export Administration Regulations (EAR), including the latest regulatory revisions under Export Control Reform. Topics will include strategic approaches to export control regulations, compliance and enforcement issues, regulatory interpretations, jurisdiction and classification concerns, the ITAR's brokering provisions, and licensing strategies.
The event speakers are Christopher B. Stagg of the law firm Stagg P.C. and Candace Goforth of the consulting firm Goforth Trade Advisors LLC.
Mr. Stagg previously served at the Directorate of Defense Trade Controls (DDTC) from 2010 to 2013. At DDTC, Mr. Stagg was deeply involved with the ongoing revisions to the International Traffic in Arms Regulations (ITAR) under Export Control Reform. In particular, he was involved in writing regulations and responding to public comments.
Ms. Goforth has been managing director of Goforth Trade Advisors LLC since 2013. Previously, she spent nearly fifteen years at DDTC. Most recently, Ms. Goforth was the Policy Director with responsibilities for Export Control Reform and the commodity jurisdiction procedure. She was also a senior agreements officer, training officer, compliance specialist, licensing officer, and commodity jurisdiction analyst.
About Stagg P.C.
Stagg P.C. provides a unique service to its clients as a leading law firm and thought leader on U.S. export control laws with extensive experience in the areas of the ITAR and EAR. The firm was founded by a former senior member of DDTC who was responsible for administering, enforcing, and revising the ITAR.
In addition to advising clients on export compliance matters, the firm counsels clients on strategic and sensitive issues, including the ongoing revisions under Export Control Reform, advocating client positions before the U.S. Government, handling sensitive commodity jurisdiction requests and resolving export enforcement investigations.
The firm serves clients located throughout the United States and internationally. Its clients include: defense prime contractors and subcontractors, aerospace companies, cybersecurity and intelligence related software companies, defense information publishers, and educational institutions.
About Goforth Trade Advisors LLC
Founded in June 2013, Goforth Trade Advisors is a full service consulting firm in the areas of defense trade and export controls. The firm is led by former senior members of the U.S. Department of State who were lead architects of the current revisions to U.S. export control laws under Export Control Reform, including the revisions to the U.S. Munitions List.
We provide highly focused services with unique insight into all aspects of U.S. export control laws for U.S. and non-U.S. parties. Our clients include Fortune 500 companies, defense primes, subcontractors, universities, research institutes, law firms, financial companies, startup businesses, and foreign governments.
The staff brings over forty years of extensive defense trade experience at the Department of State and Department of Defense involving policy, licensing, compliance, and training. Additionally, the staff complements its background in the U.S. Government with industry experience at BAE Systems, Jane's Information Group and at major U.S. law firms.