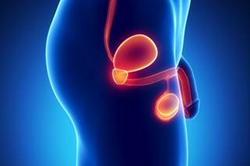 At HIFU Centers of America,LLC, Our Niche Market is Aggressive Prostate Cancer (Gleason 7, 8, 9 or 10)
(PRWEB) January 13, 2016
In Search of HIFU Perfection – Is It Possible to Cure Aggressive Prostate Cancer? The answer is yes!
HIFU Centers of America (HIFU) and Dr. Ronald Wheeler are announcing the opening of their Flagship Center of HIFU Excellence in Sarasota, Florida. Dr. Wheeler, an accomplished HIFU specialist with more than 10 years of experience, has uniquely treated more than 500 men with prostate cancer using both, the Sonablate 500 technology as well as his preferred technology … Ablatherm from EDAP-TMS.
Dr. Wheeler believes HIFU perfection is possible but only with years of experience and an imaging skill set as well the implementation of an intellectual property. Through his thorough understanding of physics and the HIFU technology, Dr. Wheeler has accomplished something with prostate cancer that no one has ever done in more than 27 years of HIFU treatments worldwide. Specifically, Dr. Wheeler has cured 57 consecutive prostate cancer patients over the past 3 years with the Ablatherm technology providing evidence that the number one cancer contracted by men can be predictably cured. To assure the highest percentage for cure a patient must qualify with a PSA level of ≤ 8.5 ng/ml, regardless of Gleason Score. Dr. Wheeler quickly points out that men with a PSA significantly higher than 8.5 ng/ml can still be cured but not 100% of the time.
Dr. Wheeler attributes his success to his imaging skills and his HIFU experience in combination with patient selection, the increasing use and acceptance of 3.0 Tesla Multi-parametric MRI scans diagnostically and his intellectual property soon to be patent pending. With the patent pending concept, Dr. Wheeler has figured out how to predictably cure prostate cancer especially with aggressive cancers where the need is the highest. Overall, there is a significant need to establish a predictable cure in HIFU as the rate of failures in the USA and around the world is 16-36% when treating low grade and intermediate cancers only. According to Dr. Wheeler, all prostate cancers grades including aggressive prostate cancer defined by a Gleason score of 7, 8, 9 or 10 can now be treated one time with a realistic expectation for cure. It is known that aggressive prostate cancers, make up approximately 35-40% of all prostate cancers. Dr. Wheeler's research and validation is tantamount to a quantum leap for medical science as all men benefit from his research.
Dr. Wheeler's success brings new relevance to the PSA blood test and contradicts the best recommendation from the US Preventative Services Task Force (USPSTF) to avoid PSA testing. According to Dr. Wheeler the PSA blood test is the marker of prostate disease activity similar to a thermometer reading, suggesting an illness … when elevated. The adverse events for HIFU are minimal with long term incontinence or impotency extremely rare while fistulas have been non-existent. Men interested in learning more are encouraged to find us on line at: http://www.hifucoa.com, http://www.PanAmHIFU.com or call us toll free: 1-877-766-8400, where our niche market is curing aggressive prostate cancers.