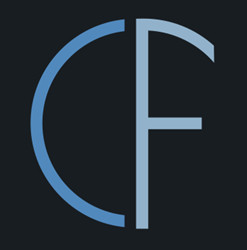 "It's always great to demonstrate our innovative technology to potential clients and competitors alike and stay current in the contact center landscape. We're looking forward to having a successful trip to Orlando."
Orlando, Fla. (PRWEB) January 12, 2016
Connect First will be exhibiting at IQPC's Call Center Week Winter Conference and Expo in Orlando, Fla. January 26-29 in booth 423/524. Connect First will be raffling prizes and offering $20 gift cards to all attendee who visit the Connect First booth and view a product demo.
Additionally, Connect First will be sponsoring an executive panel on creating a customer-centric culture. The panelists include Darryl Michael Speech, Chief Customer Officer of Greystone & Co., Justin Chase, CEO of Crisis Response Network, Inc., and Mary Beth Jenkins, Senior Vice President and COO of UPMC Health Plan. "We're excited to be exhibiting at such a forward-thinking event," said Dan Candee, Connect First Chief Revenue Officer. "It's always great to demonstrate our innovative technology to potential clients and competitors alike and stay current in the contact center landscape. We're looking forward to having a successful trip to Orlando."
For more information on the event, please visit the Call Center Week Winter Event Page.
About Connect First: Connect First is an award-winning SaaS telecommunications and cloud contact center software provider that focuses on customer satisfaction and elegant hosted solutions. Connect First offers a robust platform, designed and supported by a team of highly experienced engineers, designers and business analysts, and backed with personalized in-house customer care. Solutions include Cloud Routing, Inbound ACD, Outbound Dialing, Call Tracking, Interactive Voice Response (IVR), Voice Broadcast, Disaster Recovery, Predictive Dialer, Real-Time Telemetry, CDR Reporting and more. Through a consultative approach with each customer interaction, Connect First builds customized solutions to meet the needs of a discerning customer base. Visit http://www.connectfirst.com for more information or a free consultation with a contact center solutions expert.