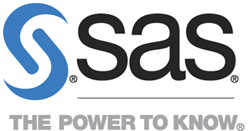 Cary, NC (PRWEB) January 13, 2016
The US health care system is broken and undergoing exponential change, with a significant focus on data and technologies that can improve the patient experience and, ultimately, health. The Patient Revolution, a new book from health care innovation expert and SAS consultant Krisa Tailor, offers a vision of a more personalized and pre-emptive approach that seamlessly integrates health into our daily lives.
Health care must become part of the experience economy, says Tailor. In that context, just as consumers are defining where and how they want to shop, patients will become informed consumers and active participants in their own care. This newly designed health care system – driven by data and analytics – emphasizes wellness, not just illness. The care it delivers is unique for each person; no two people receive identical treatment plans.
"Tailor astutely points out that 80 percent of health is impacted by factors outside of the health care system," said Linda Butler, MD, Vice President of Medical Affairs, Chief Medical Officer and Chief Medical Information Officer for UNC REX Healthcare. "Not only that, but Amazon knows more about our patients than we do. The prescriptive analytics she describes will allow health care providers to use big data to optimize interventions at the level of the individual patient. That lets them improve quality, coordinate care and contain costs. Advanced analytics will lead to personalized care and, ultimately, empowered patients."
The book covers a number of technologies shaping the future of health care:

Personal health clouds that push and pull data to and from everyday devices. Part of the Internet of Things (IoT), these connect relevant health-related information to help consumers make better, more customized health care decisions.
Big data and machine learning technologies enable providers to automatically predict and prescribe. Whether it's personalizing diagnostics or a course of care, machine learning is gaining momentum for harnessing the explosion of health data.
Data analytics uncover opportunities to support healthy behaviors. Population health analytics help health plans and providers engage and support individuals outside the clinic. And analytics tools that guide behavior, rather than simply track it, give individuals the specifics they need to create and maintain healthy behaviors.
As a consultant in SAS' Health & Life Sciences Global Practice, Krisa Tailor helps health care organizations worldwide address today's most pressing challenges in health care service and delivery. With expertise that spans policy, product management, and consulting, she is a devotee of next-generation health care products and services, health analytics, digital health and design thinking.
About SAS
SAS is the leader in analytics. Through innovative analytics, business intelligence and data management software and services, SAS helps customers at more than 75,000 sites make better decisions faster. Since 1976, SAS has been giving customers around the world THE POWER TO KNOW®.
SAS and all other SAS Institute Inc. product or service names are registered trademarks or trademarks of SAS Institute Inc. in the USA and other countries. ® indicates USA registration. Other brand and product names are trademarks of their respective companies. Copyright © 2016 SAS Institute Inc. All rights reserved.
NOTE TO EDITORS: A complimentary copy of the book is available for accredited media upon request.