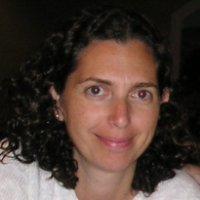 Yorba Linda, CA (PRWEB) January 12, 2016
The PTEN (phosphatase and tensin homolog) gene spells out steps for creation of an enzyme located in most tissues in our body, an enzyme that, among other things, curbs the formation or growth of tumors. If the PTEN gene is mutated or lost, cancerous cells can proliferate uncontrollably.
The PTEN/PI3K/AKT pathway is frequently activated in prostate cancer and appears to be critical for tumor cell survival and proliferation. One of the most common molecular events leading to activation of this pathway is loss of the tumor suppressor phosphate and tensin homolog (PTEN). PTEN gene loss arises often in metastatic castration-resistant prostate cancer (mCRPC), and is associated with poor prognosis.
Epic Sciences, a San Diego-based biotech company, has developed a novel circulating tumor cell (CTC)-based assay to determine PTEN status, and investigated the correlation between PTEN status in CTCs and matched tumor tissue samples. PTEN gene status in CTCs was evaluated on an enrichment-free platform and integrated fluorescence in situ hybridization (FISH); PTEN status in archival and fresh metastatic tumor tissue was evaluated using FISH and immunohistochemistry.
Epic Sciences is sponsoring a new, free educational webinar, "Concordance of PTEN gene status in circulating tumor cells and tumor tissue from mCRPC patients," which will discuss this technology and methodology. Specifically, peripheral blood was collected from 76 patients, and matched archival and fresh cancer tissue was available for 48 patients. PTEN gene status detected in CTCs was consistent with PTEN status in matched fresh metastatic tissues and archival tissue in 84% of patients and 62% of patients, respectively. CTC counts were prognostic. PTEN loss in CTCs was associated with worse survival in univariate analysis, and with high lactate dehydrogenase in metastatic CRPC patients.
The results show the potential use of CTCs as a non-invasive, real-time liquid biopsy to determine PTEN gene status. The prognostic and predictive value of PTEN in CTCs warrants investigation in CRPC clinical trials of PI3K/AKT-targeted therapies. The speaker is Edith Szafer-Glusman, PhD, research scientist, Genentech.
Dr. Szafer-Glusman's background in cancer cell biology and tumor metabolism spans the academic and industry realms. Her work at Genentech includes developing oncology diagnostics strategies that entail identification and analysis of CTCs. She holds a master's degree in biochemistry from the Weizmann Institute of Science, and a PhD from the Technion-Israel Institute of Technology.
The free webinar, hosted by LabRoots, will be presented on January 26, 2016, at 8 am Pacific Time/11 am Eastern Time.
For full details about the event and free registration, click here.
About Epic Sciences
Epic Sciences, Inc. is developing novel diagnostics to personalize and advance the treatment and management of cancer. Epic Sciences' mission is to enable the rapid and non-invasive detection of genetic and molecular changes in cancer throughout a patient's journey. The company was founded on a powerful platform to identify and characterize rare cells, including circulating tumor cells (CTCs). Epic Sciences' no cell left behind® technology helps match patients to targeted therapies and monitor for drug resistance, so that the best treatment path can be chosen at every clinical decision point. Today, we partner with leading pharmaceutical companies and major cancer centers around the world. Epic Sciences' goal is to commercialize our technology to increase the success rate of cancer drugs in clinical trials and improve patient outcomes by providing physicians real-time information to guide treatment choices.
Epic Sciences Investor Contact:
Michael Rodriguez, CFO, Epic Sciences, ir(at)epicsciences(dot)com, +1.858.356.6610
Epic Sciences Media Contact:
Ryan Ferrell, HDMZ, epic(at)hdmz(dot)com, +1.312.506.5202
About LabRoots:
LabRoots is the leading scientific social networking website and producer of educational virtual events and webinars. Contributing to the advancement of science through content sharing capabilities, LabRoots is a powerful advocate in amplifying global networks and communities. Founded in 2008, LabRoots emphasizes digital innovation in scientific collaboration and learning, and is a primary source for current scientific news, webinars, virtual conferences, and more. LabRoots is the owner and producer of BioConference Live – which has grown into the world's largest series of virtual events within the Life Sciences and Clinical Diagnostics community.