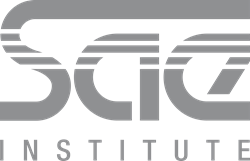 I'm still learning new things everyday, if not new, then better ways of doing things.
(PRWEB) January 12, 2016
With GRAMMY® nominations for instructors on the rise at SAE Institute's Miami campus, faculty decided to supplement their award nominations by launching a new web based video series entitled 'Masters of Sound.'  This ongoing video series is set to launch during January 2016 and continue throughout the year with monthly installments as a way to showcase the achievements of the school's unique and diversely talented instructors or 'masters.'
The 'Masters of Sound' series launch features two GRAMMY® award-winning instructors causing waves in multiple North American music markets.  First is Frankie 'El Medico' Rodriguez, an educator who graduated from SAE Miami in 2002 and currently acts as the campus' certified Ableton and ProTools instructor.  While working for SAE for the past 12 years, Frankie has also managed to build a name for himself within the Latin American music market.  Frankie has been involved in projects for some of the most notable Latin artists of our time including, Daddy Yankee, Marc Anthony, and Ricky Martin.
During his 'Masters of Sound' series session, he discusses earning his first Latin GRAMMY® in 2007 for his work done on Daddy Yankee's El Cartel album, which officially solidified his influence and role within the genre of reggaeton and urban Latin music.  He also discusses being nominated for four more GRAMMY®s since his original victory.  His advice to students is to never stop learning: "I'm still learning new things everyday, if not new, then better ways of doing things." He goes on to explain that to truly succeed you must master not one but one hundred things.
The 'Masters of Sound' series launch also features Matt Desrameaux, one of the key engineers who worked on Pharrell's GRAMMY® award-winning track Happy, which debuted on the soundtrack of chart topping family movie Despicable Me 2 during the summer of 2013.  Happy includes notable artists such as Miley Cyrus, Mary J. Blige, Rico Love, The Madden Brothers, and Good Charlotte.  During his interview, Matt discusses his successes as well as explains the forgotten struggles of a sometimes hyper-glamorized industry.  He reminds growing engineers to stay humble because in this field it's not about who you know, it's about what you know. He claims that his attention to detail and ability to get things done right is a key factor that has helped him reach success.
Matt also discusses his previous GRAMMY® nominations and a win that he received for his work on Stephen Marley's album, The Book of Revelation.  Towards the end of his interview, Matt reveals that he's currently working on projects in relation to the rebranding of '90s rap star Trina, and shares a few spoilers of what to expect from the artist in the near future.
You can view the "Masters of Sound" series playlist on SAE Institute's YouTube channel.
About SAE
SAE Institute provides aspiring creative media professionals with a foundation of practical theory and valuable hands-on training in their chosen areas of concentration. Under the guidance of our faculty, which is comprised of working industry professionals, students gain the essential experience they need for entry-level jobs in the entertainment business. Our students are supported in their job searches by SAE's international network of alumni, many of whom are leaders in the music, film, game arts, and live performance arenas. We offer programs in Audio Technology across our seven US campuses, along with a Music Business program at select locations, all fully accredited and focused on preparing students for employment when they graduate. Bachelor's Degree programs in Animation, Audio, Film, Game Art & Graphic Design are available at the two locations of Ex'pression College, which is owned and operated by SAE Institute Group, Inc. SAE Institute Group, Inc. is a part of Navitas LTD. Learn more at usa.sae.edu.
About Navitas
Navitas is an Australian global education leader, providing pre-university and university programs, English language courses, migrant education and settlement services, creative media education, student recruitment, professional development, and corporate training services to more than 80,000 students across a network of over 100 colleges and campuses in 31 countries. Learn more at Navitas.com.