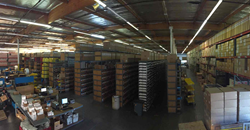 "Price Point customers are a special bread, loyal, smart, passionate about a way of life."
Rancho Dominguez, CA (PRWEB) January 13, 2016
Price Point one of the leading online bike and component retailers in the United States announces the biggest sale in the companies 20 year history. Price Point has offered some steep discounts in the past but never have the discounts applied to almost every item on the site. Price Point has long been considered an industry leader and routinely offers the best prices around. Tack on an additional 15% off and this is by far a great time to refurbish a tired bike or get in the saddle of a new one.
Customers can find discounts on bikes, frames, components, accessories, apparel and even clearance items. Price Point offers not only state of the art mountain bike gear but also plenty of deeply discounted items from past seasons. Looking for mountain, road, downhill or gravity gear, Price Point has that too and all marked down. This sale is open to both domestic and international customers and will mark the first time Price Point has offered a promotion of this magnitude.
When asked what motivated Price Point to offer such wide spread discounts, Director of Marketing, Rebecca Pisicoli answered "Price Point customers are a special breed; loyal, smart and passionate about a way of life, it was a chance to give back. To make the gear needed to complete that build or to get out on the trail for the first time, just a little bit more attainable. When it comes down to it Price Point wants to get our friends out from behind the desk and out in the fresh air". Want to get in on the great deal before it ends? Visit Price Point at http://www.pricepoint.com