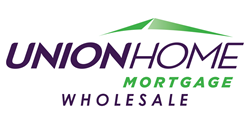 "...having Anthony establish that local reputation is a great move forward for us!"
Strongsville, OH (PRWEB) January 13, 2016
The Union Home Mortgage Corp. (UHM) Wholesale team is excited to announce new Account Executive Partner, Anthony Fulginiti.
Anthony will be focusing his efforts in growing the UHM Wholesale brand footprint, along with assisting in the Mid-Atlantic region, while serving the licensed states of Pennsylvania, New Jersey, and Delaware. His expertise, knowledge, and commitment to exceptional service are promising to the Wholesale team mission.
Both Anthony and the Wholesale team are looking forward to him being a part of the UHM family and Anthony is confident in his "clear understanding of what it takes to make his clients successful."
The majority of Anthony's 20-year career is in Retail, Correspondent, and Wholesale lending. He has an extensive track record of holding several positions at the senior level including President, Executive VP, and National Production Executive. He has demonstrated outstanding success in growth in revenue and market share, cost reduction and performance improvement, and results in competitive and difficult market conditions.
"We are very excited to have Anthony partner with Union Home, his balanced background will bring a lot of value to our TPO efforts in both production and perspective," Jim Wickham, VP of Business Development for Wholesale, said. "We need to have more brand presence in the Mid-Atlantic region, and having Anthony establish that local reputation is a great move forward for us!"
The UHM Wholesale team is known for its world-class customer service, built on the foundations of honesty and trust to maintain lasting relationships. The addition of Fulginiti helps this practice grow.
For more information about the UHM Wholesale team or how you can become a member, please visit them at http://www.UHWholesale.com