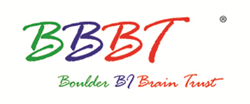 For many companies, the need to combine historical data analytics with current, real-time data analytics is paramount. -- BBBT Founder Claudia Imhoff
Boulder, Colorado (PRWEB) January 13, 2016
On Friday, January 15, 2016, BBBT members will be briefed by MapR Vice President of Product Marketing, Steve Wooledge, Director of Product Management, Will Ochandarena, and Senior Product Manager - Security & Data Governance, Mitesh Shah, on how MapR has been thinking bigger about Hadoop from day one, investing in key architectural advances which help customers get more value from Hadoop in real production settings.
In this session, product leaders from MapR will share stories from innovative customers that are shaping the future of enterprise computing and review the convergence of data-in-motion with data-at-rest across Hadoop, Spark, and other open source projects. MapR will also share upcoming product releases which bring additional enterprise-grade capabilities to increase reliability, security, efficiency, and performance.
"For many companies, the need to combine historical data analytics with current, real-time data analytics is paramount," said BBBT Founder Claudia Imhoff. "I am quite enthusiastic to see the upcoming MapR BBBT event in which they will demonstrate their ability to combine these two forms of analytics together."
A podcast summarizing the presentation will be available at the BBBT podcasts page and a video of the presentation will be available at the BBBT videos page.
About BBBT
The Boulder Business Intelligence Brain Trust has served the BI industry since 2006. It is a consortium of over 190 industry analysts, experts, and practitioners from around the world. BBBT hosts BI industry vendors who provide extended, interactive briefings, streamed live as webinars exclusively to BBBT members. It's a reciprocal arrangement, the members receive the latest information on current and planned BI tools and technologies, and the vendors get valuable feedback on their offerings, marketing, and messaging.
About MapR
MapR provides the industry's only converged data platform that integrates the power of the top-ranked Hadoop and Spark with global event streaming, real-time database capabilities, and enterprise storage, enabling customers to harness the enormous power of their data. Organizations with the most demanding production needs, including sub-second response for fraud prevention, secure and highly available data-driven insights for better healthcare, petabyte analysis for threat detection, and integrated operational and analytic processing for improved customer experiences, run on MapR. A majority of customers achieves payback in fewer than 12 months and realizes greater than 5X ROI. MapR ensures customer success through world-class professional services and with free on-demand training that 45,000 developers, data analysts and administrators have used to close the big data skills gap. Amazon, Cisco, Google, HPE, Microsoft, SAP, and Teradata are part of the worldwide MapR partner ecosystem. Investors include Google Capital, Lightspeed Venture Partners, Mayfield Fund, NEA, Qualcomm Ventures and Redpoint Ventures. Connect with MapR on Facebook, LinkedIn, and Twitter.