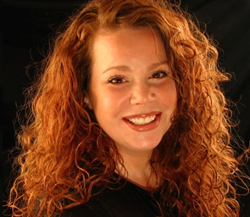 "The Mortgage Master™ Program offers game-like challenges and personalized technology, powered by the Morf Playbook, to help banks and lenders provide new hire training and accelerate career success as never before possible."
San Francisco, CA (PRWEB) January 12, 2016
A critical shortage of experienced residential loan officers is sending bankers back to college—to recruit and develop new talent among Millennials. As baby-boomer lending officers start to retire, bank executives are moving quickly to fill thousands of positions vital to the origination of residential mortgage loans.
Morf Media Inc. and America's Mortgage Institute (AMI) today announced they are helping recruiters and banking managers attract, train and provide career path development for new loan officer recruits with an innovative program for use on mobile devices, powered by the Morf Playbook™ talent development and training platform. The partners are debuting the Mortgage Master™ Program, a comprehensive introduction to the mortgage industry designed for new career entrants unlike any other program on the market, both on-line and as an App.
"Perhaps the biggest beneficiaries of the loan officer shortage are college grads, with earning potential starting at $50,000 to $60,000 a year with an outlook of more than $100,000 as they move up the banking career ladder," said Ginger Bell, SVP e-Learning at Morf Media Inc. "But we know that Millennials want earning power and a meaningful career path coupled with technology innovation to stay on top of their game. That's why we've partnered with America's Mortgage Institute to power training with innovation. Plus the program keeps seasoned professionals up to date on the best practices for performing at their best in a fierce market for top talent."
Banks are aggressively recruiting on college campuses, seeking to attract new young talent into a profession that has a strong focus on meeting the home buying criteria of the large Millennial generation.
"Millennials trust the feedback and services of their peers more than any other generation," said Andrea Gagliardi, AMI's Director. "The Mortgage Master™ Program offers game-like challenges and personalized technology, powered by the Morf Playbook, to help banks and lenders provide new hire training and accelerate career success as never before possible."
The Mortgage Master™ Program, delivered on-line and as an App, provides approximately 50 hours of engaging, informative learning and leadership material that includes mortgage terminology, loan products, ethics, sales techniques and more. It provides the fundamental mechanics vital to every mortgage loan originator, including mortgage math, prequalification, loan program guidelines and compliance as it pertains to mortgage originations.
Developed by industry experts, Mortgage Master™ utilizes unique, active learning strategies on a state-of-the-art Morf Playbook gamification platform with text-to-voice technology to keep learners engaged and enthusiastic about the content. It fills a definitive need for fundamental education to serve as a base for pre-licensing education, sharpen skills of existing loan originators and enhance current proficiencies of even seasoned loan originators.
"Millennials we meet on campus tell us that us they are almost overwhelmed with the potential of entering into a lucrative high growth and meaningful profession of which they have barely hear of in college," said a Mortgage Master™ customer. "The Mortgage Master™ Program saves valuable training time, opportunity costs and results in a knowledgeable, competent originator ready to begin producing from day one. We're excited to deliver training that's social and mobile on Morf Playbook, with an App designed for Loan Officer training and career mastery. "
To learn more, please visit http://www.morfmedia.com.
About Morf Media, Inc.
Morf Media, Inc. is a social, mobile platform for HR talent development and training for the modern workforce. Made easy, fast, fun and socially oriented, Morf Playbook™ provides one to one leadership, skill building and training development, anytime, anywhere on a smart phone or tablet. Morf Playbook delivers interactive three minute courses via a variety of media, including text to voice and video. Its gamified social framework delivers feedback that empowers people to perform at their best while providing managers with reporting, metrics and communication tools to optimize talent management.
Contact:
Heidi Wieland
Vice President Marketing of Morf Media, Inc. USA
805-722-7413
Heidi(at)morfmedia(dot)com