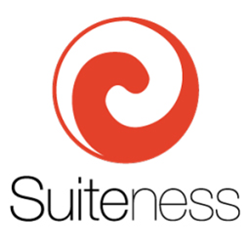 SAN FRANCISCO (PRWEB) January 12, 2016
Suiteness (https://www.suiteness.com), the first travel site to offer exclusive online booking of the hotel industry's most luxurious suites, has expanded into New York City. Consumers can choose from over 5,000 luxury properties at 38 four and five-star hotels. Over half of these suites are offered online for the first time.
The New York suites complement the 12,000 luxury suites at top Las Vegas and Miami hotels to which Suiteness also enables direct online booking. The company is growing its inventory of suites rapidly, with plans to expand into other markets in the coming months.
Until now, guests could only book top hotel properties by phone, limiting access to sought-after suites. With Suiteness, travelers can easily shop for the ultimate setting for their bachelor/bachelorette party, family reunion, corporate retreat or dream vacation. In addition, every time you book, the company will make a donation to a local charity.
"We make finding and booking a luxury suite as easy as ordering an Uber," said Suiteness CEO Robbie Bhathal. "Until now, if you wanted killer accommodations for your group you had three choices. You could research, email and phone individual hotels to negotiate a rate with a sales representative, you could split up your group, or you could roll the dice and book some stranger's apartment. With Suiteness, you get the ease of online booking with the security of knowing your luxury suite will be as amazing as you expect."
Suiteness recently announced that the company received more than one million dollars in funding led by Structure Capital, the lead investor in Uber.
For more information, visit http://www.suiteness.com.
About Suiteness
Suiteness (http://www.suiteness.com) is the first and only booking engine dedicated to helping travelers gain access to the hotel industry's most luxurious suites. The company was founded in 2014, with funding and support from investors who have helped launch some of travel's most successful and disruptive businesses. The platform currently provides access to 17,000 luxury suites in Las Vegas, Miami and New York. The company is expanding its suite inventory rapidly in key markets across the U.S. For more information, visit http://www.suiteness.com.