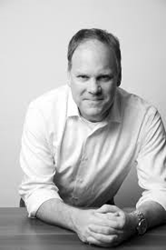 Birmingham, AL (PRWEB) January 12, 2016
Alabama Media Group has named award-winning journalist and author David Magee to the new executive position of Vice President, Ventures, company president Tom Bates announced Monday.
In this role, Magee will serve as Executive Producer of Amazing Alabama, an original documentary series under development, and as publisher of Birmingham magazine.
Magee came to Alabama Media Group in 2013 and has served in roles across the print and digital content teams, most recently as the company's Senior Director of Content. He is the author of a dozen non-fiction books, including profiles on some of the world's most prominent CEOs and brands, worked as a top editor at print and online publications in New York and Mississippi, and is a former advertising agency executive and business owner.
His new role will help position Alabama Media Group as an even stronger player in the media landscape, Bates said in announcing the appointment.
"David's background in both business and journalism make him a fantastic choice to collaborate with our sales and content executives to expand our company's portfolio," Bates said. "With Amazing Alabama we have an unprecedented opportunity to celebrate the richness and vibrancy of our state. With Birmingham magazine, we have the chance to build on decades of leading our community.
"This is real demonstration of our commitment to tell stories across all platforms, and connect with businesses who want to be part of our state's unfolding story."
Magee assumes his new business duties immediately. The company will begin a search for an experienced, hands-on digital leader to run the day-to-day operations of AL.com news and sports teams, reporting to Vice President of Content Michelle Holmes as Magee did in his previous role.
"David has been an incredible factor in our success over the last few years," said Holmes. "His contributions to audience growth and to high-quality, award-winning storytelling has been enormous. We're committed to carrying on that vision and serving as the pre-eminent home of great Alabama journalism, supported by David's success in his new role."
Alabama Media Group is a digital media company that operates AL.com, one of the country's largest local websites, produces television and video programming, and publishes Alabama's three most prominent newspapers: The Birmingham News, The Huntsville Times and Mobile's Press-Register, as well as Birmingham magazine and The Mississippi Press. The company also offers digital marketing solutions – including audience targeting, search engine marketing and social media optimization; plus creative services, data analytics and event sponsorships.
Alabama Media Group is part of Advance Local, a leading media company comprised of 12 local affiliated news and information websites that rank #1 among local media in their respective markets and more than 30 affiliated newspapers known for their award-winning journalism. Advance Local is part of Advance Publications, along with Condé Nast and American City Business Journals.