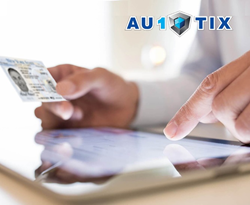 We took on AU10TIX BOS for ID authentication as part of our ongoing commitment to providing customers with a slick, efficient registration process whilst also ensuring market-leading security procedures.
Nicosia, Cyprus (PRWEB) January 13, 2016
In choosing AU10TIX BOS technology, World First joins the increasing number of market leaders who introduce latest ID image authentication technology. This technology enables effective scaling up of the business and increasing customer conversion success chances in the online marketplace while improving ID fraud protection and KYC compliance. World class traffic screening, auto-classification, 3-way authentication and content extraction algorithms enable World First to replace and augment manual back-office work and streamline customer experience. Unlike traditional solutions, AU10TIX BOS incorporates machine-learning technology which speeds up processing, improves fraud detection and improves success rates in handling sub-optimal quality images that are typical to images taken by customers with devices such as mobile devices and office scanners.
"We took on AU10TIX BOS for ID authentication as part of our ongoing commitment to providing customers with a slick, efficient registration process whilst also ensuring market-leading security procedures," says Tim Rudman, Chief Operating Officer at World First. "Automating the authentication of ID documents as part of our registration is good for customer experience but also good for customer's peace of mind too and means we remain vigilant in our efforts to prevent fraud while being able to scale as our business grows. We are happy to have partnered with AU10TIX and view this solution as a great addition to our already robust KYC and AML systems."
"We are delighted to have World First on board," says Ron Atzmon, Managing Director of AU10TIX: "AU10TIX BOS is the most powerful online ID authentication and processing technology today. World First has done a thorough job testing the system and comparing it to other alternatives. They chose BOS simply because no other solution works that accurately, that fast, with that large share of the traffic. It is our commitment to continue to improve this standard setting technology in order to make the online marketplace as safe and friendly as possible."
"World First is a global business," says Ofer Friedman, VP Marketing of AU10TIX: "Online financial services are making the world ever more borderless. For that service providers need platforms with global coverage that includes both passports and local ID documents. This not about matching a customer submitted picture to a library template. And it is not just about reading data and examining its integrity. That not good enough. What World First now have at their disposal is next generation technology that processes imperfect images better and carries out multi-layer authentication. AU10TIX BOS will help World First take "fast" and "friendly" to a whole new level."
About World First
Founded in 2004 by former banking colleagues, Nick Robinson and Jonathan Quin, World First is a high-growth fintech business specialising in international payments and foreign currencies. In a little over 11 years World First has grown from a business operating from a London apartment to more than 400 people spread across 6 international offices in London, Austin, Washington DC, Singapore, Hong Kong and Sydney. World First helps private individuals, small businesses and online sellers to move money across borders quickly and cheaply through a unique combination of outstanding service and technology.
For more information, visit http://www.worldfirst.com
About AU10TIX
AU10TIX Limited, a fully owned subsidiary of ICTS International N.V, deals with the authentication and digitization of identifying documents including Passports, identity cards, driving licenses and other complementary identifying documents. The company specializes in implementing hardware & software based applications used for scanning, identifying, content retrieval, authentication and validation of identifying documents. AU10TIX is a pioneer of all-channel (front-end and online) ID authentication and processing solutions. The company's products drastically reduce identifying document-based fraud, reducing the costs associated with client processing and enabling effective regulatory compliance, while making the sales and support operations speedier and considerably more efficient.
For more information, visit http://www.au10tix.com
About ICTS International N.V.
ICTS specializes in the development and implementation of innovative security concepts and solutions designed to meet the needs of a variety of industries, mainly aviation transportation, border control and sensitive facilities. ICTS International benefits from over two decades of expertise and international operational experience in transportation security, with a particular emphasis on high-risk environments, passenger processing transactions and the integration of security services to provide a comprehensive security solution. It also offers a wide variety of customized training programs, tailored procedures and a wide range of security consulting services. The company has developed and implemented unique technological solutions, based on its comprehensive approach to security, designed to enhance the level of security while accelerating the security check process.
For more information, visit http://www.icts-int.com
This press release contains "forward-looking statements" within the meaning of the Private Securities Litigation Reform Act of 1995, regarding the Company's business strategy and future plans of operations. Forward-looking statements involve known and unknown risks and uncertainties, both general and specific to the matters discussed in this press release. These and other important factors, including those mentioned in various Securities and Exchange Commission filings made periodically by the Company, may cause the Company's actual results and performance to differ materially from the future results and performance expressed in or implied by such forward-looking statements. The forward-looking statements contained in this press release speak only as of the date hereof and the Company expressly disclaims any obligation to provide public updates, revisions or amendments to any forward-looking statements made herein to reflect changes in the Company's expectations or future events.
Contact:
World First
Matthew James, Head of Communications, World First
Email: matt.james(at)worldfirst.com
Tel.: +44 (0)20 7095 0696
AU10TIX
Ofer Friedman, VP Marketing
Email: ofer.friedman(at)au10tix.com
Tel.: +357 (22) 007698
ICTS International NV
Alon Raich
Email: mail(at)ictsinternational.com
Tel.: +31-20-716 3421