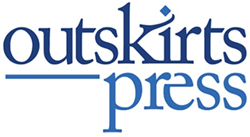 Outskirts Press, the fastest-growing full-service self-publishing and book marketing company today announced its top ten titles from 2015.
Denver, CO (PRWEB) January 12, 2016
Alphabetically, its ten best performing self-published books from all of 2015 were:
Elusive Loves; Amores Esquivos by Mirtha Michelle Castro Marmol
Letters, To The Men I Have Loved by Mirtha Michelle Castro Marmol
Living Life to the Fullest with Ehlers-Danlos Syndrome by Kevin Muldowney, PT
My Gnome on the Roam by Anne Armstrong
Pauline by Avis Rector
Sacred Cows by Seth Andrews
The Third Bucket by Richard Cope and Randy Brunson
Through the Eyes of a Caddy by Randy Cochran
Tree Stand Murders by David B. Whitehurst
What She Feels by Chidozie Osuwa
All these books, and other Outskirts Press titles, are available from all major online retailers like Amazon, Barnes & Noble, Powells, Books A Million, and others, plus conveniently from the Outskirts Press Direct bookstore at http://outskirtspress.com/bookstore for discounts ranging from 10%-55%.
About Outskirts Press, Inc.
Outskirts Press offers high-quality, full-service self-publishing and book marketing services for writers and professionals who are seeking a cost-effective, fast, and flexible way to publish and distribute their books worldwide while retaining 100% of their rights, 100% of their profits, and 100% of the creative control. http://www.outskirtspress.com.
###
Outskirts Press, Inc., 10940 S. Parker Rd - 515, Parker, Colorado 80134
http://outskirtspress.com 1-888-OP-BOOKS