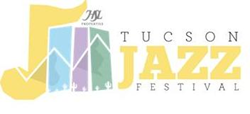 Tucson, AZ (PRWEB) January 12, 2016
January 2016 will bring the HSL Properties-Tucson Jazz Festival to Downtown. After a remarkably successful first event, HSL Properties is honored to act as title sponsor and bring this lively musical festival back for a second year. The jazz festival is bigger and better this year! The event boasts 13 performances by local and national acts spanning 10 days: Thursday, January 14 through Sunday, January 24.
Organizers anticipate the festival will act as a boon to tourism and the economy, as last year, it attracted 10,000 people over 13 days, with 28 percent from outside of Tucson. Taking place in historic Downtown, the event is an opportunity to attract visitors during a time of year when other parts of the country are typically bogged-down with inhospitable weather. The average daytime-high temperature during the festival last year was a lovely 72 degrees and the Tucson Jazz Festival is the only major festival in the country taking place in January.
The guest of honor for the festival is National Endowment for the Arts (NEA) Jazz Master and saxophonist Jimmy Heath. Jimmy will perform with the award-winning Tucson Jazz Institute Ellington Band during the opening concert at the Fox Theatre on January 14. Additional performers include Grammy Award-winning artists Snarky Puppy and Poncho Sanchez, The Rad Trads, Kermit Ruffins, Byron Stripling, Jon Weber, and Lizz Wright. Performances will take place throughout Downtown Tucson, primarily at the historic Fox and Rialto theaters. A free Downtown Jazz Fiesta will take place on MLK Day between Toole and Broadway on Fifth Avenue. The Fiesta will feature two stages, local jazz bands, smaller jazz ensembles, food trucks, beer, and wine.
"We are thrilled to be the title sponsor for the Tucson Jazz Festival for another year," said Omar Mireles, President of HSL. "The entire community benefits from such an event taking place in our city and we look forward to this festival becoming a cultural institution for future generations."
Over the past four decades, HSL has acquired, owned, operated, and developed properties in Arizona, California, Colorado, Georgia, New Mexico, and Texas. Currently, HSL Properties owns and operates 39 apartment communities throughout Arizona amounting to over 10,000 units/families with approximately 8 million square feet of living space.
For more information about the HSL Properties Tucson Jazz Festival, please visit TucsonJazzFestival.org. Tickets are available at TicketMaster.com or by calling (520) 428-4853.
About HSL Properties
Formed in 1975, HSL Properties currently owns and operates more than 10,000 apartment units in over 39 apartment communities, 5 hotels including the Hilton El Conquistador Resort and a number of other real estate holdings ranging from office buildings, call centers, and industrial parks. HSL is the largest apartment owner in Southern Arizona and one of the largest in the state. Visit http://www.hslproperties.com for more information.
MEDIA CONTACTS:
Taylor Bentall
McFadden/Gavender
O: (520) 882-6262
M: (603) 801-9398
taylor(at)mcfaddengavender(dot)com
Alexandra Salazar
McFadden/Gavender
O: (520) 882-6262
M: (520) 820-9948
alexandra(at)mcfaddengavender(dot)com
Website:
http://www.hslproperties.com
###