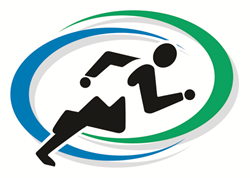 We're always looking for more accurate and less invasive ways to treat patients in a way that will not only help them to heal better and faster, but will keep them active and enjoying the activities they love for as long as possible," said Dr. Meier
Los Angeles, CA (PRWEB) February 02, 2016
According to the International Congress for Joint Reconstruction, a pilot research study conducted by Washington, D.C. based MedStar National Rehabilitation Network is reporting positive results in the use of platelet rich plasma (PRP) injections to treat acetabular hip labral tears. Presented at the annual meeting of the Association of Academic Physiatrists, the study reported reduced pain and improved mobility for the study participants in as little as two weeks after receiving PRP treatments in lieu of surgery.
"The potential benefits of using platelet rich plasma and other forms of regenerative medicine to treat joint pain and other orthopedic injuries in particular are receiving more attention lately thanks to many exciting new developments in research, as well as in practical applications for a variety of patients," said Dr. Steven Meier, orthopedic surgeon and regenerative medicine expert at Meier Orthopedic Sports and Regenerative Medicine in Beverly Hills.
The MedStar study's lead author, Andrew H. Gordon, MD, PhD, and his team gave eight patients who were suffering from acetabular hip labral tears platelet rich plasma injections in the hip joint. Because labral hip tears can be difficult to diagnose, they can lead to degenerative, permanent joint damage if left untreated. The patients in the study had all previously undergone conservative treatments including physical therapy and medication, with limited success.
Using MRI and ultrasound technology, the team assessed function and pain at baseline and at two, six, and eight weeks after the PRP injections. They also monitored the progress of the hip's recovery through ultrasounds at two and four week intervals throughout the study, and an MRI/MRA once the study was completed.
Dr. Gordon reported statistically significant improvements in morphology and repair of the labral tears. The study concluded that using autologous platelet rich plasma with ultrasound guidance can potentially reduce hip pain and improve patient function in as little as two weeks after administration.
"We're always looking for more accurate and less invasive ways to treat patients in a way that will not only help them to heal better and faster, but will keep them active and enjoying the activities they love for as long as possible," added Dr. Meier.
In 15 years of medical practice Dr. Meier proves his commitment to caring for patients with the most leading-edge medicine. His ongoing work to heal through multiple therapeutic techniques exemplifies how Dr. Meier's medical mission is #KeepingYouActive.
Steven Meier, M.D. is a board-certified orthopedic surgeon and sports medicine doctor in Beverly Hills, California. As a renowned expert in the most advanced techniques for shoulder and knee surgery, Dr. Meier is highly sought-after for his cutting-edge joint preservation and restoration procedures. He graduated with honors from Loyola Medical School in Chicago, received his residency training at Northwestern University, and completed his fellowship in sports medicine and arthroscopic surgery at the University of California San Diego. To learn more about Dr. Meier and his practice, please visit http://www.MOSM.com/ or call 310.736.2793.