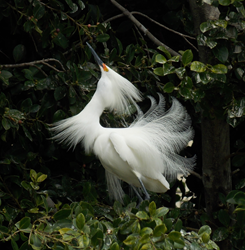 Golden Gate Audubon is all about inspiring and empowering local residents to save globally important birds right here in our own communities
Oakland, CA (PRWEB) January 12, 2016
On Thursday, January 14, 2016, from 6:30pm – 9:30pm, Oakland Zoo welcomes the public to attend a presentation by the Golden Gate Audubon Society about struggling North American bird species - of which at least one quarter are at risk. As part of Oakland Zoo's 2016 Conservation Speaker Series, the evening will focus on recent studies showing that over half of bird species in the U.S. are at serious risk due to climate change, and what the organization, with the public's help, is doing to save these birds.
The lecture will illustrate how habitat loss is at the center of this issue and how the GGA is working to forge a visionary path for the species' recovery. "If you love wildlife, you're bound to appreciate this presentation because Golden Gate Audubon is all about inspiring and empowering local residents to save globally important birds right here in our own communities!," said the evening's guest speaker and Executive Director of the Golden Gate Audubon Society, Cindy Margulis.
The evening will explore the reasons behind the habitat loss, including rising sea levels, invasive species, and land development which greatly decreases the nesting locations for the near 350 species that spend part of their lives here throughout the year. Buildings themselves can be harmful to birds, with nearly one billion birds dying each year from collisions.
"We are thrilled to welcome Cindy as our speaker," said Amy Gotliffe, Conservation Director at Oakland Zoo. "I know our audience will be inspired by the presentation and will leave with the knowledge of how to take action for our native birds!"
The Conservation Speaker Series will take place in Oakland Zoo's Zimmer Auditorium, located in the lower entrance of the Zoo. Parking is free and the admission price for the evening's speaker presentations is $12.00 - $20.00 per person (sliding scale). All proceeds from this event will be donated to the Golden Gate Audubon Society. Light refreshments will be served, and delicious food will be available for purchase from the Cassave Food Truck.
For additional information about Oakland Zoo's Conservation Speaker Series, please contact Amy Gotliffe, Conservation Director, at amy(at)oaklandzoo(dot)org
About Golden Gate Audubon
Golden Gate Audubon was founded in 1917 as a chapter of the National Audubon Society by a group of birders from UC Berkeley. Like the other Audubon chapters around the country, Golden Gate Audubon's mission is to preserve native birds, wildlife, and local habitats. Today, Golden Gate Audubon has over 7,000 members, making it the ninth largest chapter in the United States. The chapter is a leader in local eco-education, working with over 700 students annually from twelve schools in disadvantaged areas. They lead over 150 free public field trips every year, exploring local habitats and observing bird species.
Golden Gate Audubon advocates for bird safe building requirements to will help prevent bird collisions, which both Oakland and San Francisco have adopted. They also work with arborist societies and independent contractors to provide training on lawful and eco-friendly seasonal tree trimming.
ABOUT OAKLAND ZOO:
The Bay Area's award-winning Oakland Zoo is home to more than 660 native and exotic animals. The Zoo offers many educational programs and kid's activities perfect for science field trips, family day trips and exciting birthday parties. Oakland Zoo is dedicated to wildlife conservation onsite and worldwide. Nestled in the Oakland Hills, in 500-acre Knowland Park, the Zoo is located at 9777 Golf Links Road, off Highway 580. The East Bay Zoological Society (Oakland Zoo) is a nonprofit 501(c)3 organization supported in part by members, contributions, the City of Oakland and the East Bay Regional Parks. For more information please visit our website at http://www.oaklandzoo.org