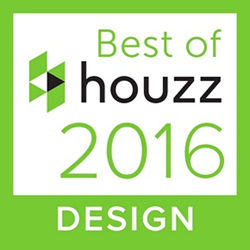 We're so pleased to recognize ZeroEnergy Design, voted one of our 'Best of Houzz' professionals
Boston, MA (PRWEB) January 13, 2016
ZeroEnergy Design, a green architecture firm, has been awarded "Best of Houzz" for Design & Customer Service by Houzz, a leading site for home design and architecture.
With a focus on high performance, modern homes, ZeroEnergy Design was selected by the 35 million monthly Houzz users from among 500,000 home building, remodeling and design industry professionals listed on the site.
The Best of Houzz award was received for two categories: Design and Customer Service. Design award winners' work was the most popular among the more than 35 million monthly users on Houzz. Customer Satisfaction honors are determined by several factors including the quantity and quality of client reviews received in 2015.
For ZeroEnergy Design, the "Best of Houzz" awards provide thrilling acknowledgement of the wide appeal of energy efficient modern design. Other awards received in the past by the firm include the Architect magazine's Arch50 Award for Sustainability, the EcoHome Design Grand Award, Best of Boston Home, Boston Society of Architect's Sustainable Design Citation, Carbon Challenge Award, and more.
Liza Hausman, vice president of industry marketing for Houzz said, "We're so pleased to recognize ZeroEnergy Design, voted one of our "Best of Houzz" professionals by our enormous community of homeowners and design enthusiasts."
About ZeroEnergy Design
ZeroEnergy Design creates innovative & environmentally sensible homes. The multidisciplinary team of architecture, engineering, and business professionals takes a calculated, three-pronged approach to modern green design and sustainability. The consistent result is a high performance beautiful home that holistically match the owners lifestyle, aesthetic desires, and environmental ideologies. http://www.ZeroEnergy.com
About Houzz
Houzz is the leading platform for home remodeling and design. With the largest residential design database in the world and a vibrant community, Houzz enables people to find inspiration, advice, products and professionals to help turn their ideas into reality. For more information, visit http://www.Houzz.com