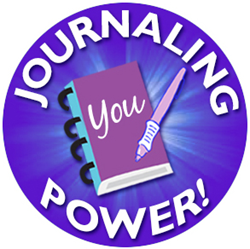 Journaling Challenges show others how to really benefit from the power of journaling, and make their lives better in so many ways. It is a true joy when participants experience the same a-ha moments that I have had.
Boston, MA (PRWEB) January 13, 2016
CreateWriteNow has just shared its plans to run three consecutive, monthly journaling programs in the first quarter of 2016.
The year will kick off with the return of the company's beloved flagship program, the 27 Days Heal Your Life Journaling Challenge, which begins on Friday, January 1st.
The much lauded 27-day program helps participants apply the power of journaling to heal the mind, body and spirit by encouraging introspection, boosting self awareness and self love, and empowering change and growth.
Participants will be guided to use journaling to work through difficult personal challenges, re-wire negative thinking, set and achieve personal goals, and ultimately cultivate greater health and happiness.
The Heal Your Life Challenge will be followed by the 23 Days Discover Your True Self Journaling Challenge, a new program taking place for the first time this year. This inspirational program takes participants on a personal journey of self-exploration and reflection with the objective of understanding who they really are and identifying what is most important in their lives.
Kicking off Monday, February 1st, the Discover Your True Self Journaling Challenge will encourage participants to use journaling to practice the power of gratitude, reclaim time to relax, find ways to experience more joy each day, and ultimately set themselves on a path that is more aligned with their strengths, their hearts, and their dreams.
March makes way for the relatively new 21 Days Declutter Your Life Journaling Challenge, first launched in 2015. Instantly popular, the Declutter Your Life Challenge made an encore return just months after its initial launch due to popular demand.
This program delivers guidance and inspiration almost anyone can use to bring more order—and clarity—to their lives. Using journaling as a tool, the 21-day program helps participants rid themselves of clutter—both mental and physical—by getting to the heart of current patterns of behavior, and establishing new habits to overcome challenges and achieve their goals.
Signature Format
CreateWriteNow's journaling programs share the company's signature format, which combines daily journaling exercises with online interaction and support.
Each program has a corresponding eWorkbook, which delivers daily journaling exercises and prompts, helpful ideas, tips and links.
Participants are also invited to join a related Facebook Group at the onset of each program to meet other participants, share experiences and gain support, and interact with Mari McCarthy herself.
Said Mari McCarthy, "When I first discovered the power of journaling, I wanted to share what I learned with everyone! It wasn't long before I started the CreateWriteNow website for that very reason and what began as a blog soon evolved to include eBooks and eventually the first journaling challenge."
She continued, "Journaling Challenges have helped me show others how to really benefit from the power of journaling, and make their lives better in so many ways. It is a true joy when participants experience the same a-ha moments that I have had, especially when some of these moments are shared with others in our on-line groups."
All that is needed to participate in each Challenge is the related eWorkbook—and a pen! eWorkbooks are available for purchase in multiple formats including eBooks, which can be purchased at the CreateWriteNow store. Other formats include versions for Kindle, iPad, and NOOK.
About CreateWriteNow
CreateWriteNow teaches individuals how to use the power of daily journaling to achieve self-discovery, personal transformation and perfect health. Founded by Mari L. McCarthy, who has used the power of daily journaling herself to overcome many of the debilitating effects of Multiple Sclerosis, the company publishes regular articles, journaling prompts, videos and eBooks and holds a number of interactive journaling challenges throughout the year.
Learn more about the upcoming Journaling Challenges here: http://www.createwritenow.com/journaling-service-listing/journaling-services
Learn more about CreateWriteNow at http://www.createwritenow.com
Contact: Mari L. McCarthy
mari(at)createwritenow.com
(781) 635-5175
Twitter: https://twitter.com/CreateWriteNow
Facebook: https://www.facebook.com/CreateWriteNow
LinkedIn: http://www.linkedin.com/company/create-write-now
YouTube: http://www.youtube.com/user/MariLMcCarthy/videos