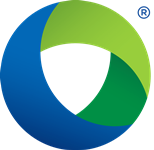 This acquisition allows Tech Electronics to expand our reach in the healthcare industry
St. Louis, MO (PRWEB) January 21, 2016
Tech Electronics, a technology services company, closed out 2015 with the acquisition of SecureCom, Inc. SecureCom, located south of Chicago, is a security and life safety technology provider for long-term care facilities. Both companies have a strong presence in the healthcare industry and provide similar technology solutions.
"The expertise, products and services that come with Tech Electronics will be beneficial to my current customers and the healthcare industry of Chicago and Bloomington," said Mike Banach, former owner of SecureCom.
Banach will continue to serve his current customers as the new healthcare sales manager for Tech Electronics of Chicago. He will also be servicing customers in the Bloomington, IL area.
"This acquisition allows Tech Electronics to expand our reach in the healthcare industry in our established locations ," said Kurt Canova, President of Tech Electronics. "Our plan is continued growth through our service offerings and acquisitions."
This is the company's fifth acquisition in the past five years with plans for continued geographical growth. The family-owned company, whose fiscal ends in March, is expecting to close out the year at $60 million, which is a 9% increase from the previous year. This acquisition is projected to net $1.5 million which will aid in the company's strategic plan to be a $100 million company by the year 2020.