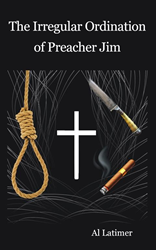 "This book graphically gives readers a chance to go back to the past and explore a shameful time in our nation's history. How black people survived is told with stunning imagery." - Robert Fletcher, CEO of Strategic Book Publishing and Rights Agency
(PRWEB) January 19, 2016
In the Jim Crow South of the early 1900s, the Ku Klux Klan terrorized American Negroes with death threats and lynchings.
One summer night in rural Georgia in 1917, a 12-year-old Negro boy hears a senator's wife cry out for help. The boy fights off her attacker and becomes her hero. From that time on, the child enjoys limitless favors from the couple. But he doesn't appreciate the boon he's been given, and over the years falls into the nefarious indulgences of moonshining, juke-jointing and gambling. His hot temper gets him into fight after fight, and he tunes out all unsolicited advice about forsaking his bad habits.
At the crossroads of his life, he meets a young woman who helps him to change. He finally grows up and embraces his life's calling. But then his brother is murdered by the Klan, and everyone wonders if his grief will turn into dark revenge. His restraint shocks everyone, and his own visit from night riders comes a short time later. The story of how he survives offers a remarkable twist.
"This book graphically gives readers a chance to go back to the past and explore a shameful time in our nation's history. How black people survived is told with stunning imagery. We are thrilled to announce its release," said Robert Fletcher, CEO of Strategic Book Publishing and Rights Agency.
About the Author: A former professional football player, Al Latimer played five seasons in the NFL. He lives and works in the Orlando area near his three adult children, and enjoys golf and fishing. As a grade schooler, he spent summer breaks on his grandparents' farm in Georgia. He relishes his experiences of country life, which inspired him to write this book.
THE IRREGULAR ORDINATION OF PREACHER JIM (ISBN: 978-1-68181-083-6) is now available for $16 and can be ordered through the publisher's website:
http://sbprabooks.com/AlLatimer or at Amazon.com or Barnesandnoble.com.
WHOLESALERS: This book is distributed by Ingram Books and other wholesale distributors. Contact your representative with the ISBN for purchase. Wholesale purchase for retailers, universities, libraries, and other organizations is also available through the publisher; please email bookorder@sbpra.net.