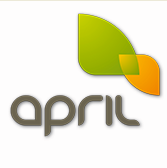 Immediate and hassle-free 24-hour Emergency Assistance is an extremely crucial component of any travel insurance policy.
Miami, FL (PRWEB) January 13, 2016
Backed by the 27-year-old APRIL Group, APRIL Travel Protection (http://www.AprilTravelProtection.com) has become an innovative force in the U.S. since its 2013 launch and is now partnering with Tin Leg (http://www.TinLeg.com), a market leader whose customer service-oriented approach to travel insurance parallels APRIL's own policyholder-centric philosophy. APRIL will function as Tin Leg's medical assistance provider, fulfilling 24-hour Emergency Assistance needs, including evacuation services.
"Immediate and hassle-free 24-hour Emergency Assistance is an extremely crucial component of any travel insurance policy, and we found APRIL's best-in-class medical support to provide the ultimate solution," said Megan Singh, Project Management Director at Tin Leg.
As of Dec. 1, Tin Leg began referring all applicable Emergency Assistance medical cases to a dedicated, multi-lingual support team at APRIL for immediate assistance.
"As two forward-thinking companies challenging the status quo in an industry where many of the larger players have lost consumer confidence, Tin Leg and APRIL make a complementary and compatible match," said Jason Schreier, CEO of APRIL USA.
"Tin Leg is extremely receptive to American travelers' perception of insurance and, like us, is actively working to build a nurturing relationship with policyholders. We're eager to contribute to the success of a company that shares our vision," Schreier added.
To learn more about Tin Leg travel insurance policies, contact Tin Leg at 844-240-1233 or visit http://www.TinLeg.com.
Compare policies sold by Tin Leg and APRIL side-by-side with offerings from other insurance companies on http://www.Squaremouth.com, America's fastest growing travel insurance comparison site.
-----About Tin Leg-----
Tin Leg was founded in 2014 by travel insurance industry experts who saw a void in the marketplace. Its three products, Tin Leg Economy, Standard, and Luxury, were designed to provide travelers with comprehensive policies at an affordable premium, including Trip Cancellation benefits and high Primary Emergency Medical coverage.
Tin Leg's commitment to providing exceptional customer service and 24-hour emergency support has established the company as a trusted leader in the travel insurance realm. All Tin Leg products are underwritten by American Modern Insurance Group, an industry veteran with over 45 years of experience.
Find more information at http://www.TinLeg.com.
-----About APRIL Travel Protection-----
APRIL Travel Protection is owned by APRIL, an international group with 45 operational companies in more than 40 different countries. APRIL's yearly sales exceed $1.1 billion.
With its guiding principles to build trust, push boundaries, innovate and keep it simple, APRIL Global Assistance Network benefits from an extensive organizational structure servicing more than six million policyholders worldwide.
APRIL's 'Stress Less' Benefits provide instant adjudication – a groundbreaking innovation which pays to resolve covered issues on-the-spot while the vacationer is still traveling – avoiding the need for policyholders to go out-of-pocket to cover most unanticipated expenses.
The company's U.S. division is supported by American Modern Insurance Group (an AM Best A+ rated carrier) as its preferred underwriter and is headquartered at 11900 Biscayne Blvd. Suite 600, Miami, FL, 33181.
Visit http://www.AprilTravelProtection.com for more information.