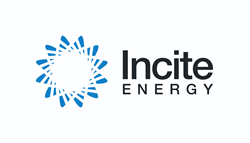 "We are very excited to have River Oaks Energy join our team. This acquisition enhances our customer-centric values and principles. As we continue to grow and expand our nation-wide footprint, our shared vision..." says President, Jared Crane
Houston, Texas (PRWEB) January 14, 2016
Incite Energy, a Houston based energy management and demand response company, has announced today that it has acquired the assets of Dallas, TX based energy consultant, River Oaks Energy.
"We are very excited to have River Oaks Energy join our team. This acquisition enhances our customer-centric values and principles. As we continue to grow and expand our nation-wide footprint, our shared vision of solutions-based energy management will help our clients in reducing costs and the use of our proprietary Energy Analytics software will simplify data analysis." says Incite Energy President, Jared Crane.
The acquisition of River Oaks Energy is representative of Incite Energy's ongoing growth and development strategy. Incite is focused on providing our clients with the highest level of customer service paired with industry expertise in strategic energy procurement and energy resource management.
Since 2003, River Oaks Energy has provided customer-focused strategies, market insights and competitive, customized rates from tier 1 suppliers to their customers. Like Incite Energy, River Oaks Energy provides resources and tools for customers to benefit from energy deregulation.
"Incite's acquisition of River Oaks Energy will allow us to offer a broader suite of energy services that will benefit our customers and provide more opportunities for our employees. When it comes to offering comprehensive energy management solutions, Incite is best in class and I'm excited to grow our combined national customer base. I'm looking forward to being a part of the management team going forward." said Duane Lock, President, River Oaks Energy.
About Incite Energy
Incite Energy is an energy management and consulting company that operates in four business segments: energy procurement services across all deregulated areas in North America, utility bill audit solutions, demand response service provider in ERCOT and energy efficiency solutions. Incite Energy currently serves 15 states for electricity and 44 states for natural gas procurement services. Follow us on Facebook.
About River Oaks Energy
Since 2003, River Oaks Energy has provided effective and efficient energy management solutions for commercial and industrial organizations throughout the U.S. in deregulated states. River Oaks Energy has negotiated over 2,000 contracts and has managed over 2 billion kWh of power in 12 deregulated states. On behalf of their clients, River Oaks Energy has been able to negotiate and execute power and gas contracts that reduce or avoid excess costs.
For further information, contact:
Jared Crane
1.888.313.9654