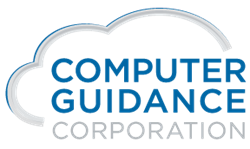 "Tens of thousands of users across many of North America's largest construction companies rely on our applications to manage their projects and corporate profitability. James Strang, Director of Application Development of CGC
Scottsdale, AZ (PRWEB) January 14, 2016
Computer Guidance Corporation, the leading developer of ERP solutions for the construction industry, has promoted James Strang to Director of Application Development ensuring undivided attention, dedicated focus and resources for the ongoing development and maintenance of CGC's eCMS core applications.
Since joining Computer Guidance in 1999, Strang has demonstrated his expertise in ERP application, integrated software and relational database planning, management and development. Strang has also exemplified unparalleled commitment to the success of Computer Guidance with superb leadership and managerial skills throughout these sixteen years.
Computer Guidance has been known for its leadership position in providing construction-specific ERP systems and applications for mid-to-large commercial contractors. This market leadership was earned by years of innovative product strategy and development focusing on the ERP's ability to store and serve up integrated business-critical data and promote the alignment or re-engineering of business processes, aiding the success of any type and size of contractor.
"Tens of thousands of users across many of North America's largest construction companies rely on our applications to manage their projects and corporate profitability. I understand the importance of supporting their needs, while ensuring we develop the tools our clients will need to compete tomorrow," stated James Strang, Director of Application Development of Computer Guidance. "I am honored to lead our application development efforts and will further strengthen our ability to deliver on our commitments."
"For years, I have relied on Mr. Strang's expertise and business acumen. His promotion and expanded leadership role ensures we will continue to have a strong focus on the core competencies and core principles that established Computer Guidance as the #1 Cloud-based ERP vendor for construction," commented Mike Bihlmeier, President, Computer Guidance Corporation.
About Computer Guidance Corporation
With over 20% of their client-base represented on top ENR lists, Computer Guidance Corporation has long delivered the leading construction-specific enterprise resource planning solution including financial and project management applications, #1 business intelligence, mobile technologies and enterprise content management. Scalable, custom configurable and available both cloud-hosted and on-premise, eCMS serves the needs of thousands throughout North America and has been named as the ERP solution of choice by the AGC. Computer Guidance Corporation is part of JDM Technology Group, a global construction-specific software conglomerate that serves more than 45,000 users in 40 countries and 6 continents. For more information, visit http://www.computerguidance.com or call 888.361.4551.