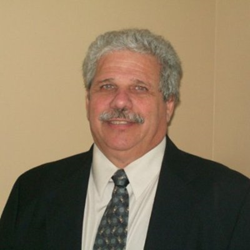 Chuck's extensive experience and track record of success will allow him to become an integral part of our team.
Holbrook, NY (PRWEB) January 21, 2016
Guaranteed Returns is very pleased to announce Charles (Chuck) Gurriera as our new Controller.
Chuck joins Guaranteed Returns, founder of the Pharmaceutical Reverse Distribution Industry, with over 10 years experience working as a Senior Manager of Corporate Cost Accounting at Forrest Labs. Areas of expertise include budgets, transfer pricing, SOX compliance, process improvements, inventory control and product line P&L.
Chuck graduated from Hofstra University in Hempstead, NY where he received his BBA in Accounting. Following Hofstra, he earned his MBA in Banking and Finance from Dowling College.
"Chuck brings experience and a proven track record of success in the Accounting field. He will be instrumental in providing transparent financial reporting to all our stakeholders in the Pharmaceutical Reverse Distribution industry," said Paul Nick, President & CEO, Guaranteed Returns.
About Guaranteed Returns®
Guaranteed Returns® provides pharmaceutical return services to independent retail, chain store, hospital, government, LTC, Mail-Order and clinic pharmacies. Mail-in and On-site service options are available. GRx local on-site service representatives are highly valued for their professionalism, trustworthiness and for "going above and beyond."
All customers have access to the customer portal which provides cradle to grave documentation, an online inventory program, mail-in pharmaceutical returns forms (with auto-filled account information), and mailing and shipping labels.
Visit our website or call 1.800.473.2138 today to learn more.