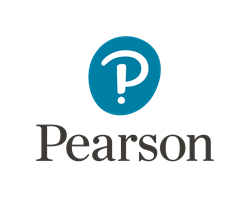 New York, NY (PRWEB) January 13, 2016
Pearson today released new MyLab & Mastering Business, IT and Career educator case studies, demonstrating the measurable impact that educators teaching with MyLab & Mastering are having on learner outcomes. With input from more than 12 million student users annually, MyLab and Mastering creates learning experiences that are truly personalized and continuously adaptive.
The case studies focus on student engagement, active learning/adaptive learning, the flipped classroom model, and the fully online model, featuring educators from two-and four-year higher education institutions. Courses cover areas of study such as accounting, economics, finance, automotive, culinary arts, marketing, programming, and EMS training. The report also includes 10 recommended best practices that will help educators and students get the most out of their MyLab implementations.
At the University of Texas at Arlington, a four-year state university, serving approximately 35,000 students, data show strong positive correlations between average MyFinanceLab homework scores and both average Learning Catalytics and average Dynamic Study Module grades. Also, students who earned higher average Learning Catalytics and Dynamic Study Module grades earned higher average exam scores. Specifically, students who completed the most assignments scored eight percent higher on exams than students who skipped more than the average number of assignments. Learning Catalytics is an interactive, classroom-based feature of MyLab and Mastering that uses students' smartphones, tablets, or laptops to engage them in more sophisticated tasks and thinking. Through the use of MyLab & Mastering with Dynamic Study Modules, educators are able to continuously assess learners' performance and activity and leverage data and analytics to personalize content in real time, reinforcing concepts that target each student's particular strengths and weaknesses.
The University of Georgia, the state's flagship university and the oldest public university in the country, serves more than 35,000 students. Students earning higher than average MyEconLab homework grades also earned higher average exam and final course grades. In addition, students who use MyEconLab Practice Exams for exam preparation earned exam scores an average of five percentage points higher than students who did not prepare with Practice Exams.
"The data-driven case studies in this report quantify the positive impact that faculty using MyLab and Mastering technologies are having on learning outcomes and retention," said John Tweeddale, senior vice president, Efficacy & Quality, Pearson. "We extend our deepest gratitude to each contributing instructor for volunteering to submit a case study that illustrates how they have implemented a Pearson digital learning solution to improve teaching and learning."
To learn more, download the complete compilation of Business, IT and Career educator case studies.
About Pearson
Pearson is the world's leading learning company, with 40,000 employees in more than 80 countries working to help people of all ages to make measurable progress in their lives through learning. Learn more about Pearson, visit http://www.pearson.com.
Media Contact: Scott Overland, scott.overland(at)pearson(dot)com, 202-909-4520