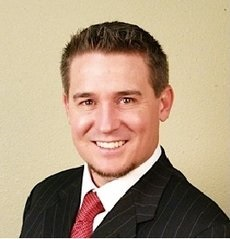 "[New Penn] has strong leadership, and they're going to give me what I need to run a successful branch."
Philadelphia, PA (PRWEB) January 18, 2016
New Penn Financial announced today the hiring of Randy Warren as Branch Manager. Randy brings over 13 years of experience to New Penn, and was recently named by Housing Wire Magazine as a 'Giant' of the Texas mortgage industry. He will be based in Frisco, where his branch will look to grow market share across the Dallas Metroplex.
Mr. Warren was drawn to New Penn because of the lender's growing national reputation, rooted in its diverse portfolio of products. "I joined New Penn because they offer a product mix that not every company has," he says. "Also, if you look their national growth, and recognition from publications like Inc. 5000, it's clear that they have strong leadership, and they're going to give me what I need to run a successful branch."
"Randy has an outstanding reputation in Texas for going the extra mile for both his customers and realtors," says Deena Sisson, Texas Regional Manager. "He is a fantastic addition to our operations in North Texas."
About New Penn Financial
New Penn Financial® continues to assemble deeply experienced and highly seasoned industry leaders making us one of the fastest growing lenders in the nation. As a direct lender and servicer, we have positioned ourselves to be able to provide loans that serve a variety of scenarios. This allows us to assist more customers while maintaining the highest compliance standards and ensuring great customer service at every stage. Our leadership has successfully and strategically directed their teams to be prosperous during the downs of a challenging economy while capitalizing on the potential of a robust one. This depth of wisdom and focus on quality allows us to innovate with confidence, develop superior products, provide exceptional service and support, and back it up with the kind of solid foundation that is renewing the American Dream, all across the country.