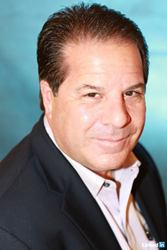 As the cloud lending industry continues to experience exponential growth, it's crucial to keep informed of the latest technology, best practices and trends
San Diego, CA (PRWEB) January 13, 2016
Larry Chiavaro, Executive Vice President of First Associates Loan Servicing will be leading a panel titled "Funding & Liquidity in Marketplace Cloud Lending" at the 2016 Cloud Lending Summit & Expo. In this highly anticipated panel discussion, Chiavaro and other industry leaders will provide insights into securitization, working with institutional investors, crowdfunding, secondary markets and more.
The event will be presented by the International Institute for Business Information & Growth (iiBIG) and the Cloud Computing Association (CCA) and will be held on January 19-20, 2016 at the Paris Hotel in Las Vegas. Chiavaro is serving as Faculty Advisor for the summit, which will bring together leading marketplace lenders, investors, technology vendors and advisors.
"As the cloud lending industry continues to experience exponential growth, it's crucial to keep informed of the latest technology, best practices and trends" said Chiavaro. "This conference offers an opportunity for platforms and investors to share valuable insights and build long-term strategic relationships".
A leader in the online lending industry, Chiavaro has more than two decades of progressive experience in the consumer finance industry working with banks, investment banks, finance companies and credit unions. He has a wealth of industry leadership in the mortgage, auto finance industries and more.
"Larry Chiavaro has been absolutely invaluable as the Faculty Advisor for the conference" said Don Buford, CEO of iiBIG. "He is one of the most well-connected professionals in the space and has brought together the industry's top leaders for this event".
First Associates has 30 years of experience in the consumer finance industry and is the leading cloud lending loan servicer. First Associates has participated in both rated and unrated marketplace lender securitizations in 2015, involving the industry's top firms. As a bridge between originators and capital markets, First Associates is a trusted intermediary for, and advisor to, the diverse participants in the securitization process from sponsors to rating agencies.
About iiBIG
The International Institute for Business Information & Growth, LLC (iiBIG) is a boutique business-to-business conference organization founded in 2006 specializing in conferences, seminars and real-time meetings for executives in the investment/financial services, life sciences/clinical research; and IT/Cloud Computing sectors. Their events are designed for BIG thinkers, those who occupy leadership roles in their companies and organizations who know the value of taking a step back from the exigencies of their day-to-day responsibilities in order to focus on the BIG picture. For more information, please visit http://www.iibig.com.
About CCA
The Cloud Computing Association (CCA) is an independent membership organization, founded by iiBIG in 2012. The organization is dedicated to building a community of end-users and service providers of cloud-based solutions and products. Their mission is to promote the adoption and use of cloud-based technologies by large-cap and small to middle-market enterprises (SMEs) across all industry sectors. To achieve its mission, the CCA creates online and face-to-face opportunities where cloud-based providers and end-users can meet, network and learn about the challenges and benefits of adopting cloud-based technologies to promote commerce, enterprise-wide efficiencies, effectiveness and cost-savings.
About First Associates Loan Servicing, LLC
Based in San Diego, First Associates Loan Servicing is the fastest growing third-party loan and lease servicer in the United States. The company offers a wide range of solutions for a variety of asset classes including marketplace lending, automotive, motorsports, business, retail purchase finance, solar, timeshare and student loans. First Associates has world class management and staff, full SSAE 16 II audit, best-in-class IT infrastructure, as well as strong institutional relationships with commercial and investment banks, finance companies, investment funds and credit unions. First Associates leads the consumer finance industry in providing customized technology and customer service solutions for its partners. The company is celebrating its 30-Year Anniversary in 2016. For more information, please visit http://www.1stassociates.com.