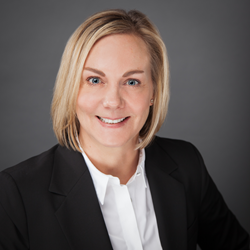 The opportunity to help build new business relationships for vcfo is truly exciting, and I look forward to leading these efforts.
Austin, TX (PRWEB) January 14, 2016
vcfo, a specialized consulting firm, announced the hiring of Kim Hughes as Vice President of Business Development. Kim will be supporting vcfo across all markets, further strengthening vcfo as a go-to-resource for finance, human resources, technology, and recruiting services. She will be based in Austin, Texas.
Ellen Wood, co-founder and CEO, commented, "As we celebrate our 20th anniversary in 2016, I am delighted to add Kim to our team. We have had the pleasure of working with Kim in the community for many years and welcome her to the vcfo family."
"I'm thrilled to be joining vcfo at such an exciting time for the company," Hughes said. "The opportunity to help build new relationships for vcfo is truly exciting, and I look forward to leading these efforts."
Prior to joining vcfo, Kim served as Director of Communications at Austin Ventures. During her 18 years of experience in the venture capital industry, she was responsible for all marketing initiatives and communications efforts. She also played an active role in providing marketing support, resources, and extensive press and community relations for the firm's portfolio companies. Previously, Kim helped open the Austin office for TL Ventures and spent several years in various positions at Electronic Data Systems (acquired by HP). She serves on the board of directors for the SIMS Foundation.
About vcfo:
Celebrating 20 years of service, vcfo provides an integrated suite of finance, HR, technology and recruiting support, including outsourcing and consulting solutions that improve operational performance and optimize productivity. Founded in 1996, vcfo pioneered (and trademarked) the concept of the "Virtual CFO" with its original core offering of fractional or part-time CFO solutions. Over the past 20 years, our service offerings and geographical footprint has evolved to meet new industry and market needs—expanding what we offer, the value we provide and the manner in which we deliver it. At vcfo, our mission is to make your company stronger.
For more information, visit http://www.vcfo.com. #vcfo20years