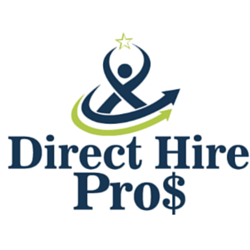 "Direct Hire Pros is committed to giving their customers the best and easiest transition during the on-boarding process. They strive to change the face of hiring as they see it today".
Lapeer, Michigan (PRWEB) January 15, 2016
Direct Hire Pros announces the launch of a new and innovative recruiting service that offers a unique twist on traditional hiring strategy. Unlike traditional recruiting services, Direct Hire Pros has changed the staffing industry by eliminating the risk of job hopping by offering their applicant's a sign-on bonus for new hires. For employers, this not only reduces the risk of losing skilled talent during the first few months of employment, but also gives the employee incentive to stay motivated in their new position.
Referrals can range anywhere from $500-$10,000 depending on the candidates starting salary. The Direct Hire Pros referral program provides the opportunity of helping friends and colleagues find rewarding positions while also providing a secondary source of income.
With Just a click of a button, job seekers can browse through thousands of job openings across the country on a desktop, laptop or mobile device and also share those jobs via social media. Job seekers will be given the option of applying through Direct Hire Pros after registration or they may apply through their indeed account.
When signing up with Direct Hire Pros, be sure to subscribe to the newsletter which will provide weekly updates on new products & services as well as job alerts. To learn more about the referral program and how to get started visit http://www.DirectHirePros.com and click on the referrals tab.
"Direct Hire Pros is committed to giving their customers the best and easiest transition during the on-boarding process. It is their goal to change the face of hiring as they see it today"
Employers looking for assistance filling jobs: view the Direct Hire Pros Service Agreement Here